Image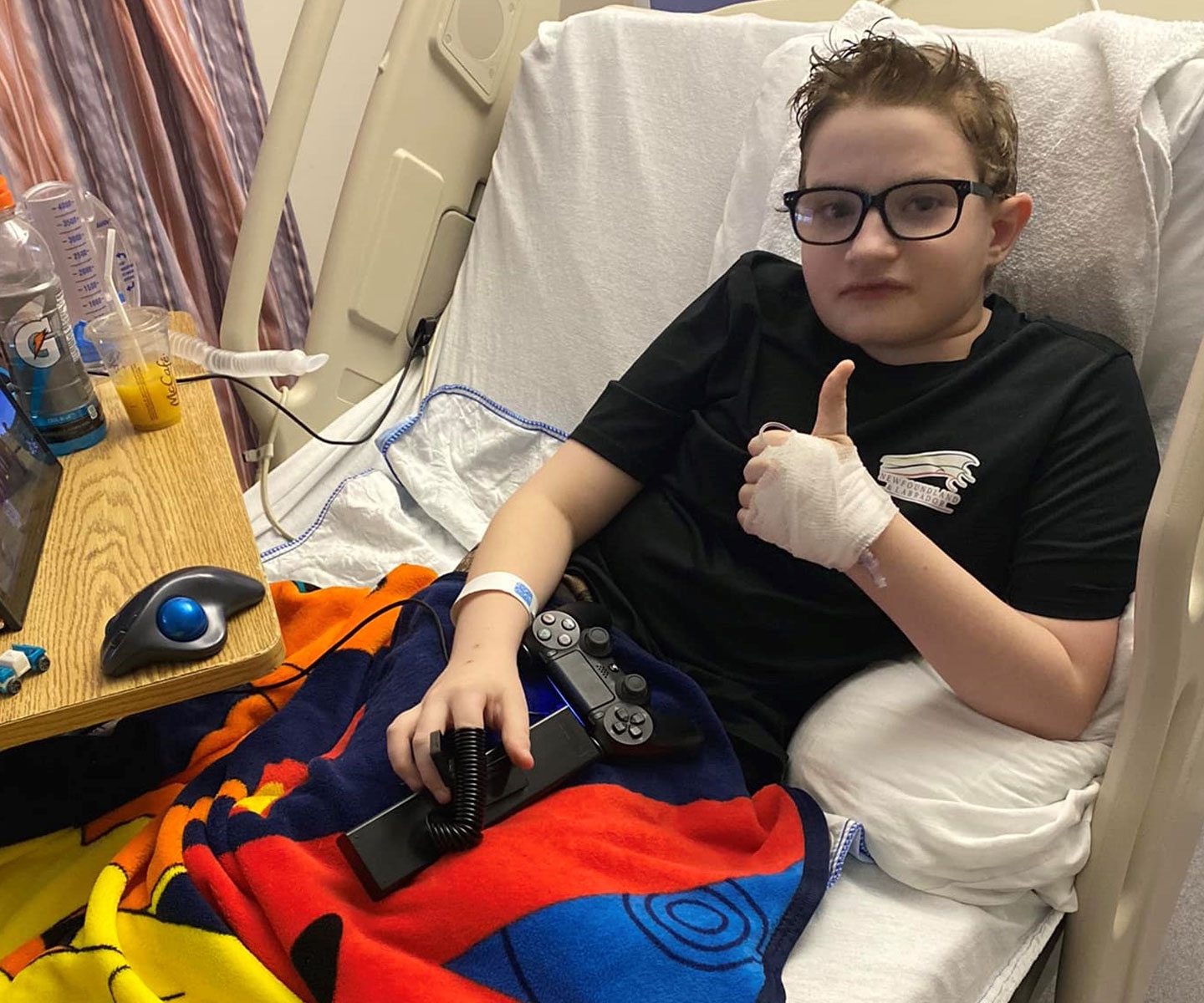 Kade Blakely, who has 22q, works to raise awareness of both his condition and the need for blood and plasma
Kade Blakely is basically a celebrity in Newfoundland. At 14 years old, this young resident of Lewin's Cove has already rubbed elbows with mayors, news reporters, Santa Claus and the Grinch. He has amazed and impressed dozens of health care professionals with his strength and determination and intrigued them with his complex health challenges.  
Along the way, he has also inspired people across the province to donate blood and plasma. 
Rare condition 'can affect just about every organ system in the body' 
From a young age, Kade was regularly sick with various viruses. But it wasn't until after his ninth birthday that very specialized testing uncovered the reason: a rare condition called 22q11.2 deletion syndrome (often called simply 22q).  
Those affected by this illness are missing a portion of the 22nd chromosome. The symptoms "can affect just about every organ system in the body," says Kade's mother, Holly. That includes the immune system, which explained Kade's constant struggle with infections. 
"You go for test results and then you meet with the doctor and your whole world changes," she says. 
Getting a diagnosis was just the beginning of a difficult journey. "Then it was all the testing — the heart, the brain, the blood. Non-stop."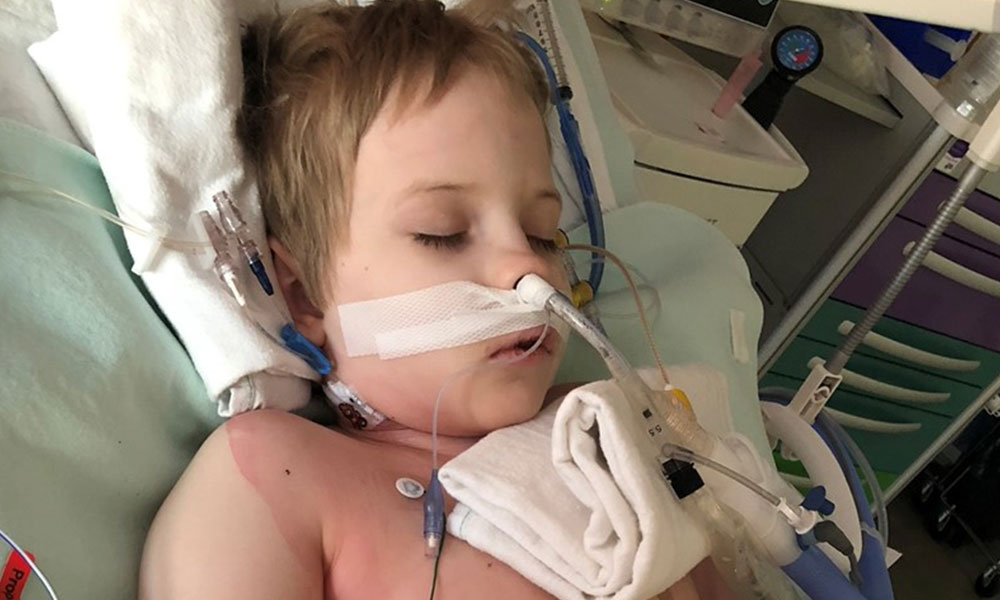 When Kade was diagnosed, he and Holly, along with Holly's partner Roy and her daughter Cali, were living in Edmonton, Alta. But knowing they'd need more support to cope with Kade's very serious illness, they all moved back to Newfoundland to be closer to family. 
"I knew it was going to take a village," says Holly. "I knew at some point I'd move home, but I never thought that it would be for something like this." 
Blood and plasma donors make all the difference
Kade's condition has given rise to a severe bleeding disorder as well as scoliosis (an abnormal curvature of the spine) and abnormalities of the esophagus, heart and brain. He has needed many surgeries, with more to come. From the earliest days, Kade's "village" has also included blood and plasma donors across the country. 
"We will still need a lot of blood products to get everything corrected," says Holly. "Every surgery means he needs blood products." In fact, because of his condition, Kade has needed transfusions of red blood cells and platelets even for simple dental work. 
And to fight off infections, Kade also requires immunoglobulin, a medication made from plasma.  
"The ear infection he had last week, his body won't remember that he had it, and he could get it again next week," explains Holly. "The immunoglobulin gives him a new immune system."   
Every dose of that lifesaving medication is made from the plasma collected from thousands of donors. And Kade receives immunoglobulin frequently, through injections.  
"On August 17, 2017, Kade had his first poke at home," says Holly. "He's almost at 1100 pokes. We do them once a week at home."  
Through it all, Kade has remained positive and cheerful, says Holly. And he and his mother have also worked to educate others about both his rare illness and the need for blood and plasma donors.  They've shared their story with community leaders and media outlets and appeared before students and staff at the local high school. Kade has also been a guest of honour over the holidays, getting a private meet and greet with Santa Claus and the Grinch.  
"We most certainly feel the love and support of our village as we continue on our journey of awareness and promoting blood donation," says Holly.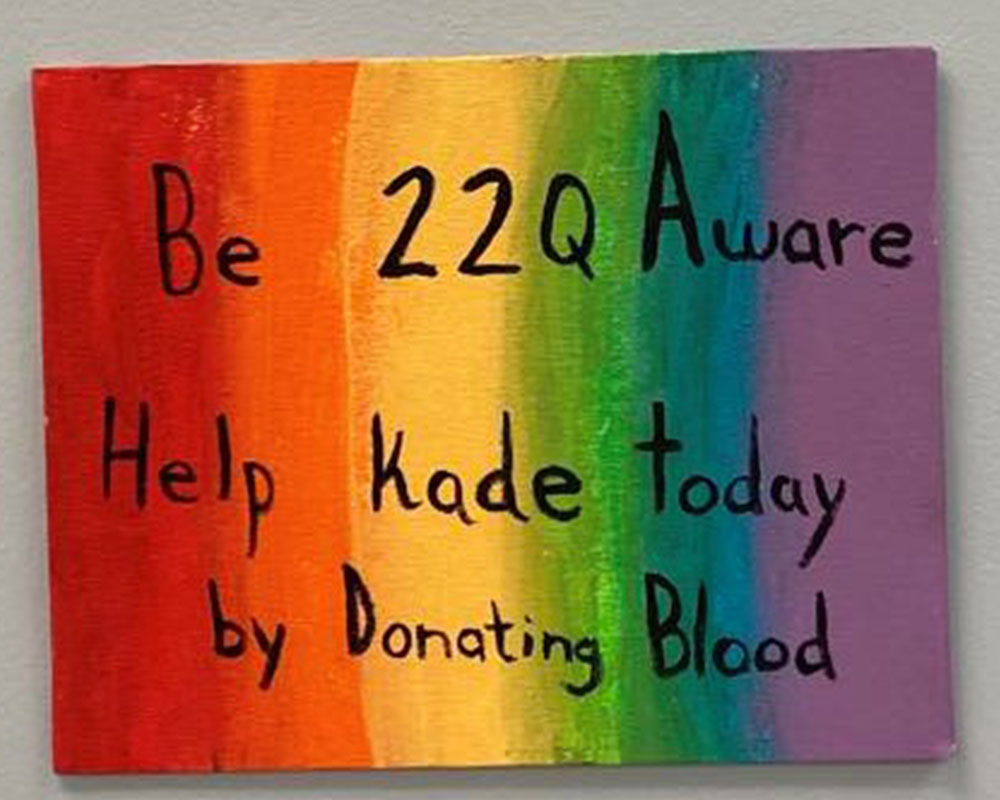 Plasma donation: how does it work? 
We collect plasma from both blood and plasma donors. Blood donations are separated into different blood components (red blood cells, platelets and plasma) after you donate. Plasma donations are separated while you donate so that we can collect only plasma. The rest of your blood is returned to you as you give. This is called an apheresis donation.  
Donating plasma through apheresis allows you to donate more often because your body replenishes plasma within days, faster than red blood cells. This helps us meet the growing need for immunoglobulins in Canada. Immunoglobulins are the most widely used medications made from plasma, and they are in demand for a growing number of conditions. Nationally, thousands more plasma donors are needed to make medications for patients like Kade and many others in Canada. Learn more about how your plasma donation helps. 
It's easy to find out if there's a dedicated plasma donor centre near you, or to learn about whether you are eligible to donate. If you're able to donate blood, you should be able to donate plasma. In fact, some people who can't donate blood can donate plasma.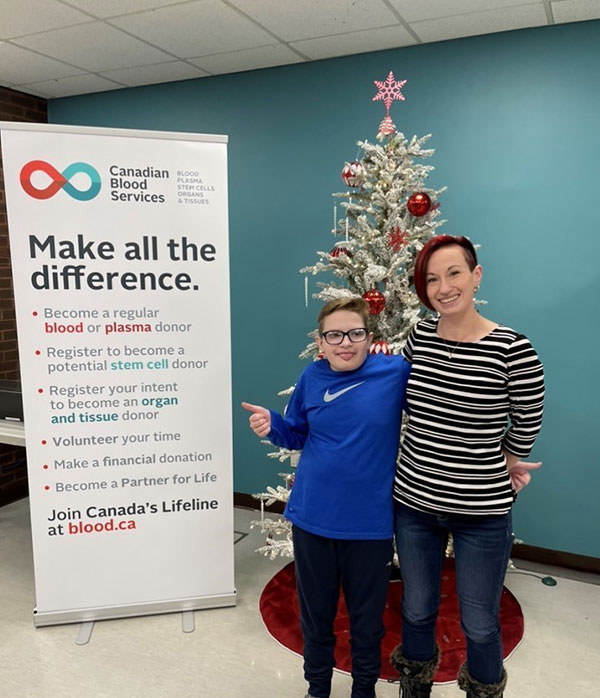 Kade and his family are so grateful for all those who take time to give. 
"It gives me the ability to give my son medication, to ensure he's with us at home," says Holly.  
"We need everybody to roll up their sleeves and donate. Plasma and blood aren't something we can't make in a lab, but something we need to sustain Kade's life."