How stem cell transplants continued through a COVID-19-related shutdown
Canadian Blood Services lab specialists kept working for 17 patients who needed autologous stem cell transplants
February 25, 2021
James McCarroll is a medical laboratory technologist at the Concourse Gate facility in Ottawa, Ont., which processes stem cells for autologous stem cell transplants.
When a small cluster of COVID-19 cases forced most of an Ottawa facility to shut down, a small but dedicated team of lab specialists kept heading to work two at a time ― because lives depended on it.
Employees at Canadian Blood Services' Concourse Gate complex normally process stem cells, blood donations from across eastern Ontario and cord blood collected at four sites across the country. But in early February, after five employees and contractors were confirmed to have COVID-19, we temporarily shut down all parts of the operation but one: the processing of stem cells for 17 patients awaiting transplant.
"There were patients in the middle of their treatment who were relying on us," says Dr. Heidi Elmoazzen, director of stem cells at Canadian Blood Services. "We always know that what we do matters and has a direct patient impact, but this really made it hit home for me."
Concourse Gate production and distribution facility in Ottawa resumes operations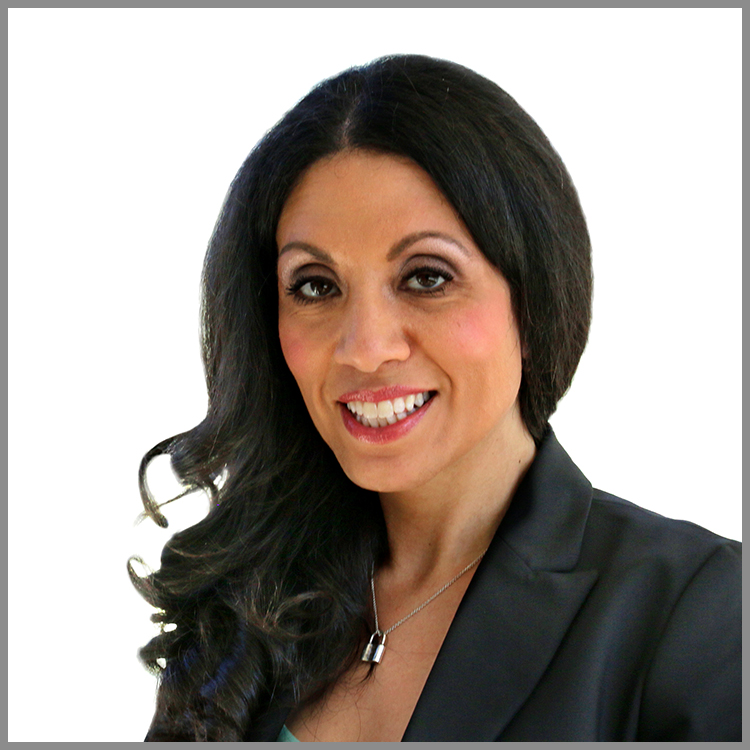 Dr. Heidi Elmoazzen is director of stem cells at Canadian Blood Services.
The patients of concern were preparing for autologous stem cell transplants, which are used to treat and cure life-threatening illnesses such as multiple myeloma, leukemia and other blood cancers. While many transplants use stem cells from healthy donors, autologous transplants return a patient's own stem cells, which are collected in advance from their circulating blood or bone marrow.
Before the transplant, the cells require processing. And for patients being treated in Ottawa, Kingston or Sudbury, Ont., that happens at the Concourse Gate lab (which processed cells for 472 such transplants from April 2019 to March 2020). Meantime, the patient receives high doses of chemotherapy, or a combination of chemotherapy and radiation. This "conditioning" regimen puts them at high risk for infection until after a successful transplant, so any delay can be life-threatening.
James McCarroll was one of five medical laboratory technologists (MLT) who worked through the shutdown to help those 17 patients. Shifts were arranged such that only one MLT and one supervisor ― of whom there are two ― would be on duty at a time in the deserted facility.
"It was a little bit eerie," James recalls, but the feeling was mingled with "a sense of pride" in the team's accomplishment for patients.
"I get up every day and am motivated to go to work, knowing that I'm helping somebody," he says.
Image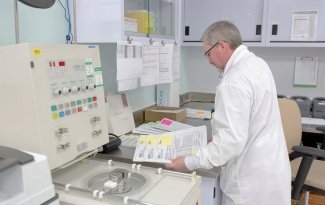 James McCarroll, seen here in a photo taken before the COVID-19 pandemic, continued processing stem cells for patients when a small cluster of COVID cases led to a temporary shutdown of most operations at a Canadian Blood Services facility in Ottawa.
James and his colleagues are very aware that their work helps patients through some of the most difficult times of their lives. While they don't learn who the patients are or get to know them personally, they do learn their conditions, and they know COVID-19 has only made them more vulnerable this past year.
"They're immunocompromised and this is scary for them," James says.
The stress of the pandemic will loom over patients for some time to come. Canadian Blood Services also continues to navigate flight cancellations and border restrictions that affect international transport of stem cells, forcing Canadian patients to rely more than ever on donors within Canada. But as she grapples with the ongoing challenges, Dr. Elmoazzen has only praise for those Concourse Gate employees who reported to work through the anxious time before the facility resumed full operation on Feb. 15.
"I'm really proud of them, and grateful that they were able to come in and continue this work for the patients," she says. "We have such amazing staff, and they're always thinking about the patient first."
During the COVID-19 pandemic, stem cell transplants remain essential for patients with life-threatening illnesses. If you are between the ages of 17 and 35, you can help support patients by joining Canadian Blood Services Stem Cell Registry online.