Image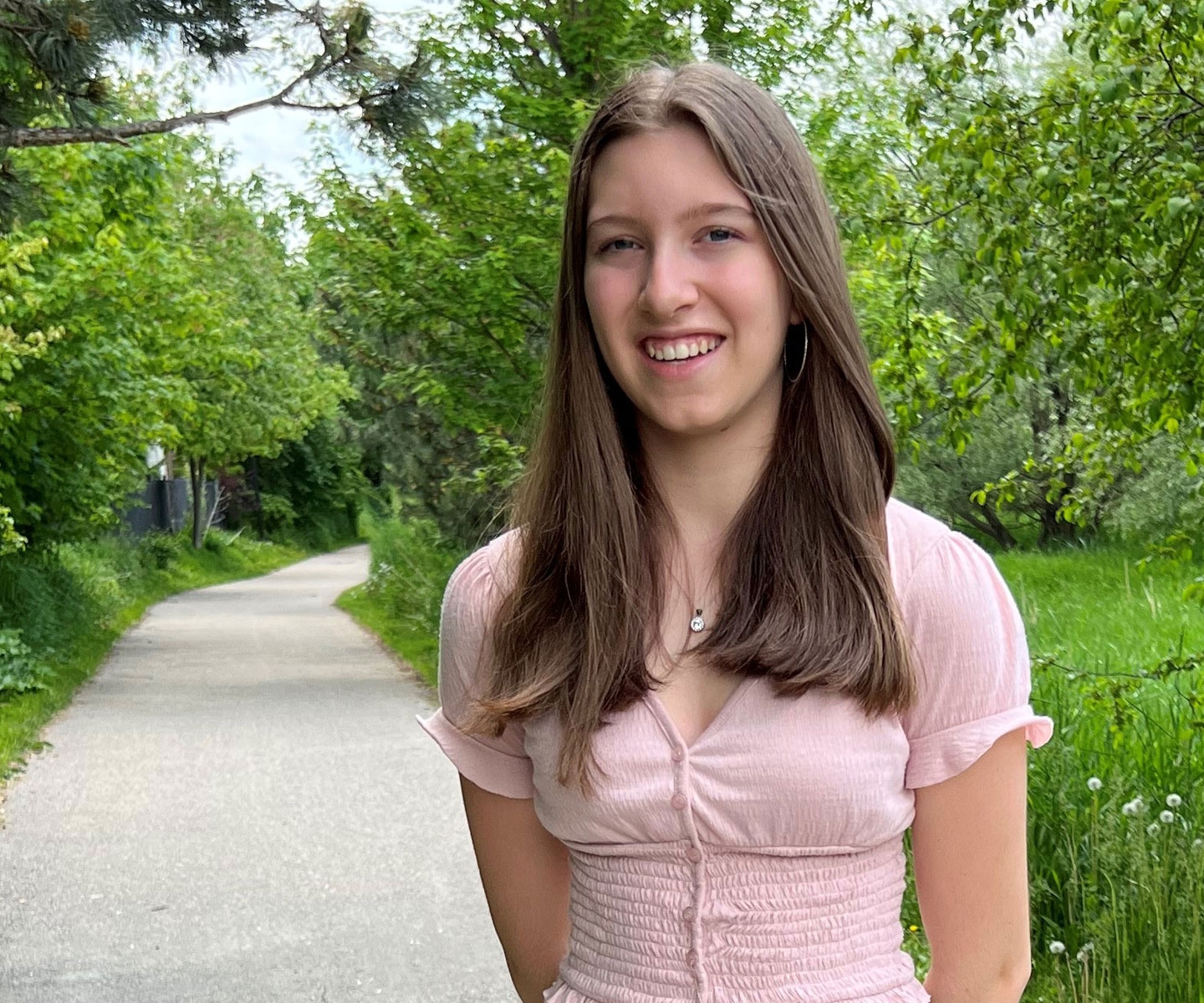 Jayden Liuzza fully recovered from a rare disease after treatment with immunoglobulin, a medication made from the blood component plasma 
To look at Jayden Liuzza today, you'd never know she beat a life-threatening illness as a pre-schooler. 
"I am now 16, in my third year of high school, and I am more outgoing than ever," says Jayden, who lives with her parents in Mississauga, Ont.  
In fact, 12 years after her recovery, Jayden takes part in competitive dance events and is an ambassador for charitable organizations that supported her through her illness and treatment. 
And it's all possible thanks to plasma donors. 
'We were watching our little girl deteriorate before our eyes'
In hindsight, Jayden's mother Cheryl Liuzza realizes the very first signs of trouble were a low fever and headache that Jayden experienced one evening after daycare. It didn't seem cause for worry at the time, since the symptoms went away after a night's rest. But about a week later, shortly after Jayden's third birthday party, Cheryl noticed other problems. 
"She began to walk funny," Cheryl recalls. "She'd pick up her left leg to take a step, kick it out to the side and then move it forward. It was as if she didn't know where to put her foot in order to move ahead." 
Thinking perhaps that Jayden had injured herself, the family consulted a doctor. But neither the exam nor the X-rays he ordered produced clear answers.  
Meantime, Jayden's condition grew more alarming over a period of weeks. The odd walk got worse until she stopped walking altogether. She also stopped speaking and eating normally, and her legs began to twitch. The twitching eventually moved up her body to her arms and face. Her sleep and behaviour were disrupted as well. She would fall asleep for a few minutes and wake up screaming, holding her head and rolling all over. Frequently, she fell out of bed. 
She also became aggressive, hitting and biting her parents and throwing toys at them.   
"We were watching our little girl deteriorate before our eyes and could do absolutely nothing about it," Cheryl remembers. "No one could figure out what was causing Jayden's strange behaviour and symptoms."  
---
PLASMA DONORS SAVE LIVES
---
Finally, after weeks of testing at the children's hospital in Toronto, a doctor spotted a match between Jayden's symptoms and those described by a researcher investigating a new disease. A test of her spinal fluid led to the diagnosis of anti-NMDA receptor encephalitis, a condition where the immune system attacks certain receptors in the brain. 
"At this point, she was just a shell, lying in bed. We wondered if she even knew we were there," recalls Cheryl. 
Treatment of the illness varies according to the patient. But it frequently involves immunoglobulins, medications made from donated plasma. Jayden received immunoglobulin infusions every month for nine months, in addition to intensive therapy at a rehabilitation hospital.
What is plasma? 
Plasma is the protein-rich liquid in blood that helps other blood components circulate throughout the body. Most of the plasma we collect goes to manufacturers that make medications from plasma. These medications are used to treat patients in Canada with immunodeficiency, neurological conditions, shock and severe burns, among other medical conditions.  Learn more about how your plasma donation helps. 
There is a global shortage of immunoglobulins and plasma needed to make them, as these lifesaving medications are in demand for a growing number of conditions.  For many patients, there is no other treatment option.  
That's why Canadian Blood Services is increasing the amount of plasma we collect across the country. We are growing our plasma collection programs at many of our blood donor centres and we're opening new dedicated plasma donor centres in Canada. We've already opened five plasma donor centres and have plans to open six more by 2024. It's easy to find out if there's a centre near you, or to learn about whether you are eligible to donate. 
Plasma donors helped shape Jayden's tomorrow
By the end of May 2010, six months after her diagnosis, Jayden was already back to her chatty self.  
"To look at her at that point, you would never have known that she was sick," says Cheryl.  
Jayden received her final infusion of immunoglobulin on July 8, 2010. In September, she started junior kindergarten with her friends. And the following April, she and her family celebrated the one-year anniversary of her discharge from the rehabilitation facility, with a trip to Walt Disney World to meet all her favourite princesses.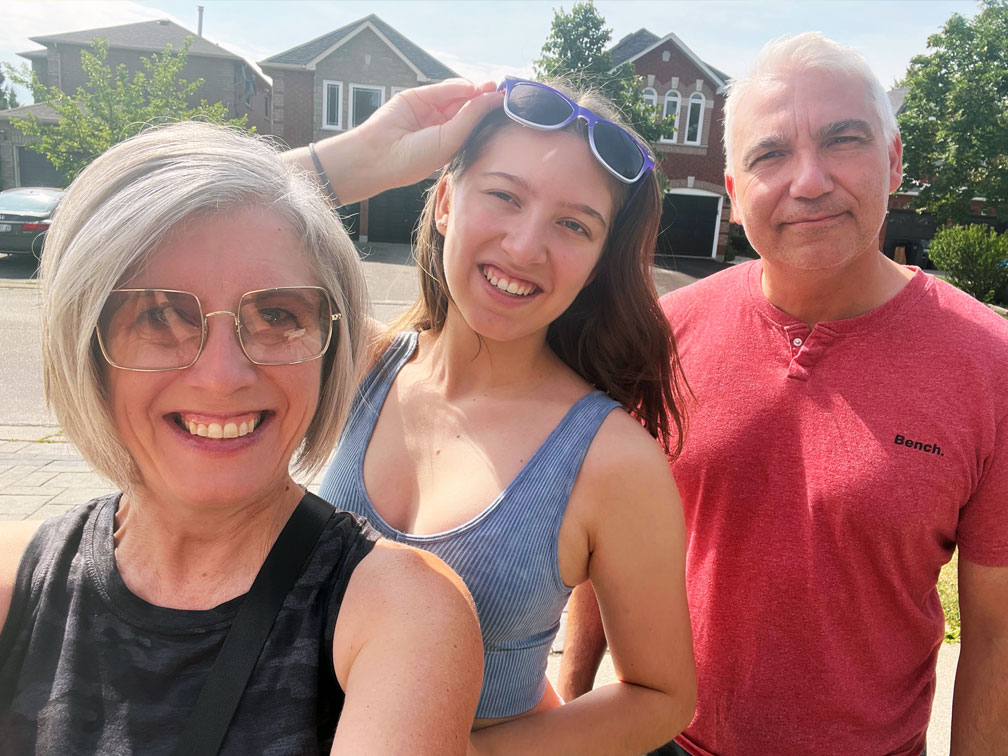 Plasma donors make all the difference  
When you donate plasma, you never know who you might help — or how that person might go on to support a friend through a tough time, make change in their community, or help a business thrive. You could help someone celebrate a milestone birthday, be an active and healthy parent or pursue a passion for teaching sign language. You won't just make a difference, you'll make all the difference. 
Knowing that firsthand motivates Jayden to encourage donation in her own community. Last June, she visited Canadian Blood Services' plasma donor centre in Brampton, Ont., to help kick off the Sirens for Life campaign. This annual event brings together emergency workers to donate plasma and inspire others to do the same.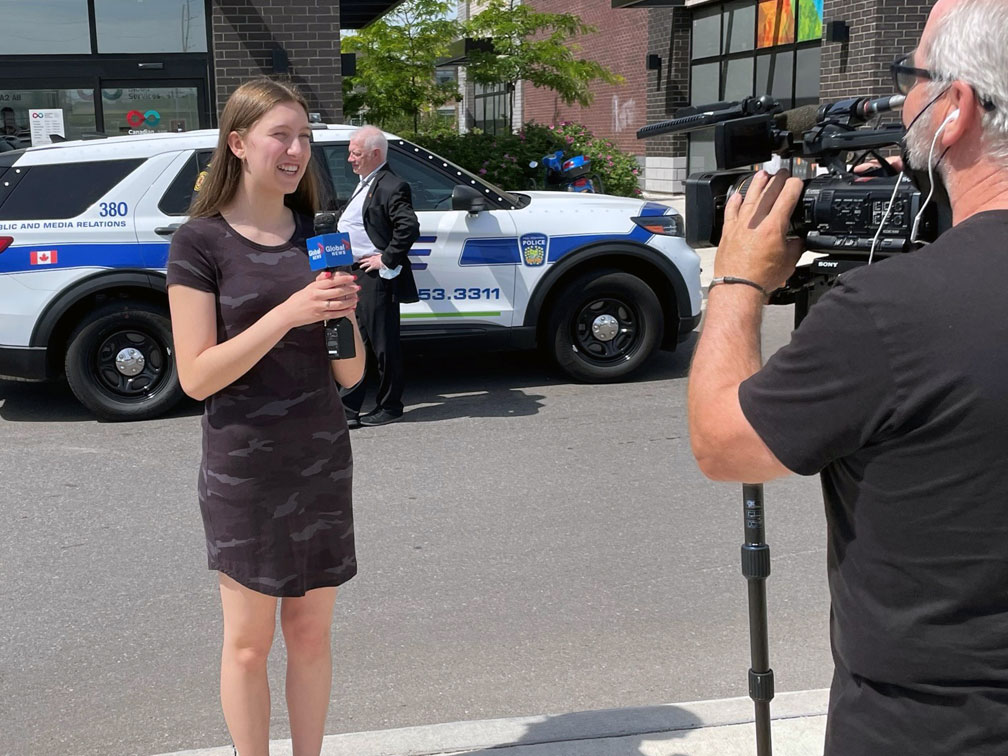 Then in September, Jayden and her parents hosted a group donation event in Brampton where they personally thanked plasma donors for their lifesaving efforts. 
 "Receiving plasma helped put me one step closer in my long healing process," says Jayden. 
---