After stem cells saved her life, her story is helping to save others
Mackenzie Curran's support of Canadian Blood Services Stem Cell Registry directly helped a patient in need
September 16, 2020
Just a few years after a stem cell transplant saved her own life, Mackenzie Curran inspired a schoolmate to donate for another patient in need.
Mackenzie, 22, was a high school student and avid basketball player in Kingston, Ont. when she was diagnosed with myelodysplastic syndrome, a condition that was quickly progressing to an aggressive form of leukemia. Her only hope of survival was a stem cell transplant. At age 16, she was lucky enough to receive that gift from an unrelated donor and had her transplant at The Hospital for Sick Children (SickKids) in Toronto.
With her own health restored, Mackenzie soon began sharing her experience to help others. Allison Ball, a Kingston engineer whose husband required a stem cell transplant, asked Mackenzie to speak at an awareness event. So Mackenzie told her story to first-year engineering students at Queen's University, and encouraged them to join Canadian Blood Services Stem Cell Registry.
Am I eligible to donate stem cells?
"Only about 25 per cent of Canadians actually find a match within their own family," says Mackenzie. "We needed Canadian Blood Services to help us find a donor that could be my perfect match and save my life."
The events became a regular part of orientation week for engineering students at Queen's and have helped motivate more than a thousand young people to get swabbed for the registry. Robbie Faraday became one of them after hearing Mackenzie speak in 2016. At the time, they were both first-year students at Queen's, with Mackenzie enrolled in nursing and Robbie in engineering.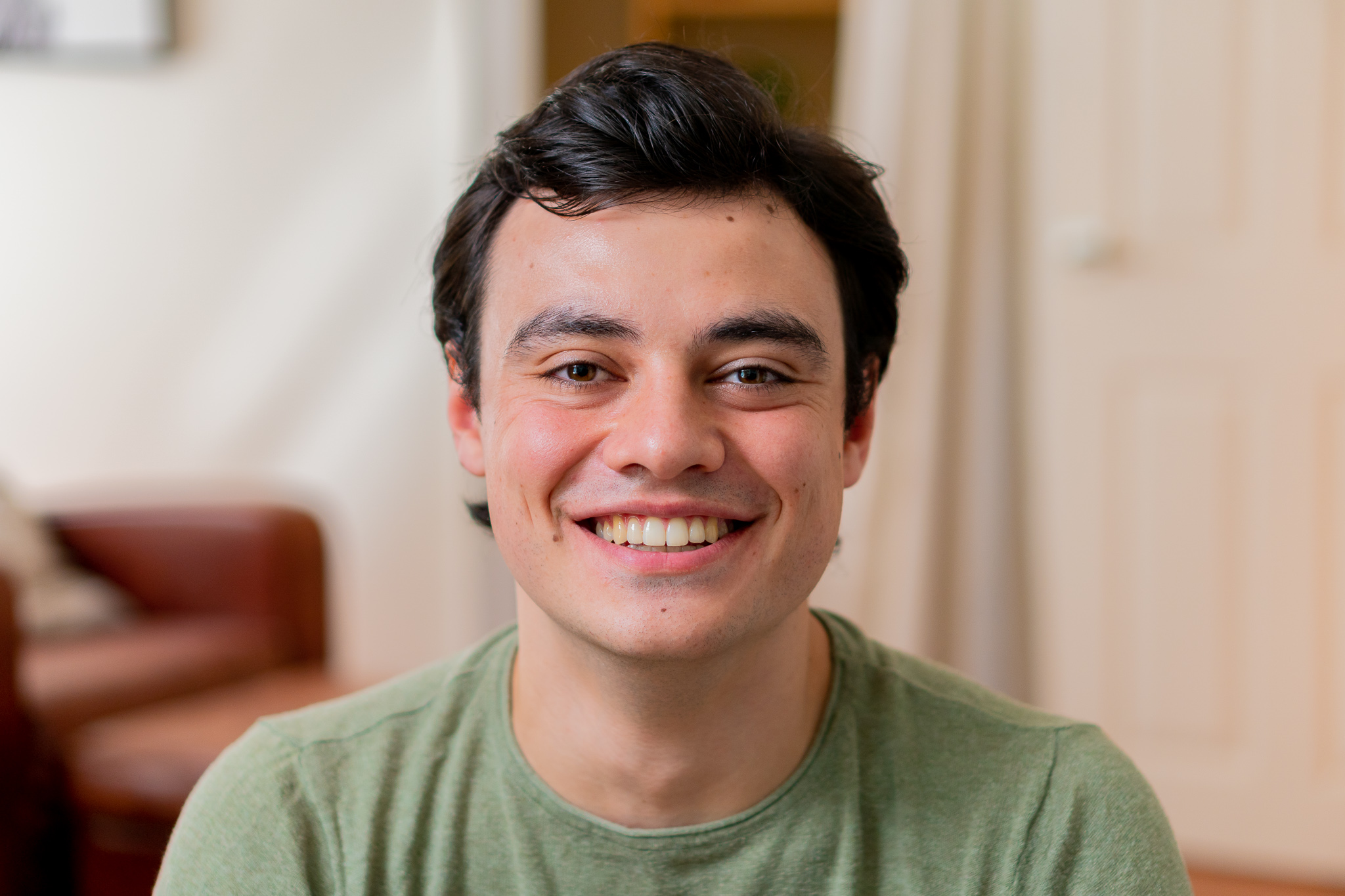 Robbie Faraday joined Canadian Blood Services Stem Cell Registry after hearing a talk by stem cell recipient Mackenzie Curran.
"It was interesting and a bit emotional to hear her speak, because I've had family members and friends who have been affected by cancer," says Robbie. "But that was the first time I'd really been faced with someone who was one of my contemporaries."
A message about the need for ethnic diversity within the stem cell registry also struck a chord. Robbie thought about his own mixed ancestry: Caucasian from Newfoundland on his father's side, Filipino and Armenian on his mother's. He quickly decided to take the first step to save a life.
"You take a Q-tip, and you swab the inside of your cheek and you send it away. And that's all you need to do," says Robbie.
But that wasn't the end of the story for Robbie. The following year, he was sitting in class when his phone rang. Canadian Blood Services had news: Robbie had been identified as a possible match for a patient.
"I was kind of flabbergasted," says Robbie. "I had honestly completely forgotten that I'd gotten swabbed."

Mackenzie Curran (left) inspired Robbie Faraday (right) to donate stem cells by sharing the story of her own transplant. They have both addressed students at events organized by Allison Ball (centre).
Reality set in as he went through tests to establish that he really was the best fit for the patient. A date to donate was set for March 2018 in Toronto, Robbie's hometown.
"All of my professors were very understanding," Robbie recalls. "I managed to be able to either put aside some of the work that I was doing or get extensions on work."
While not quite as simple as swabbing his cheek to join the registry, Robbie describes the donation experience as easy and positive. It began with some injections a few days before the donation to stimulate the production and release of stem cells from the bone marrow to the bloodstream. Then on the day of the donation, he settled into a comfy chair in the hospital, connected to a machine that would draw blood from one arm, extract the stem cells, and return the remaining blood cells to his body through a needle in his other arm. The process is similar to the one used for donating plasma or platelets.
"And then I sat there for eight hours and watched Scorsese movies on Netflix," says Robbie. "The entire experience was just really positive, entirely because of the people who make it happen. Everyone that I encountered was just incredibly nice and grateful that I was doing this."
How does stem cell donation work?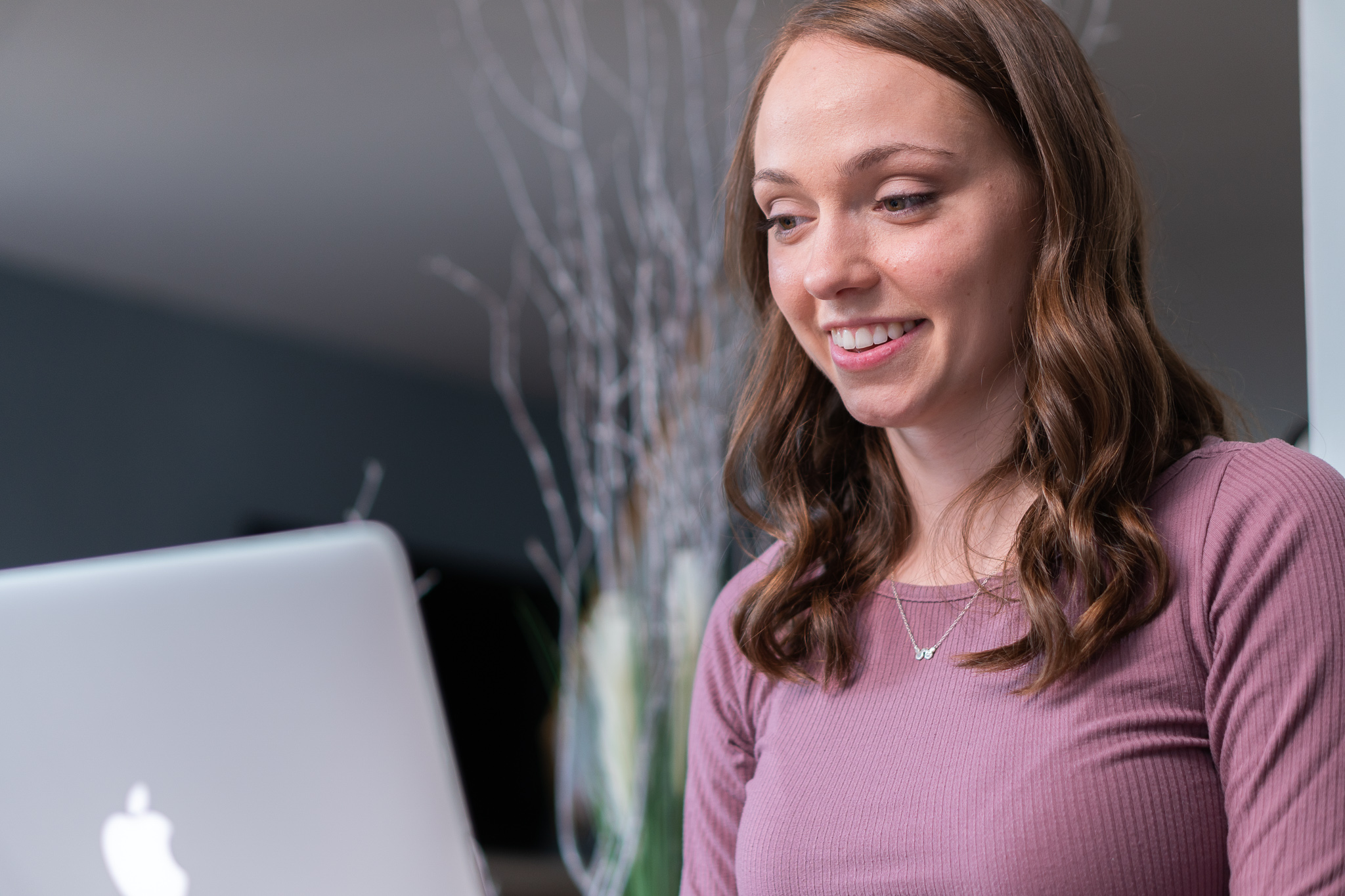 Mackenzie Curran shares her story about receiving a stem cell transplant to inspire prospective donors to join Canadian Blood Services Stem Cell Registry.
An emotional journey
Mackenzie's stem cell journey has had many emotional moments. She'll never forget her high school gym erupting with cheers when her school principal announced — during the half-time break at one of her basketball games — that her own match had been found. Hearing from Robbie that she'd inspired his donation was also unforgettable.
"I was just crying in the car when I read that message," she says. "Because you know you work hard, trying to help people see the impact they could have on someone else's life. And it's just really incredible to know that someone signed up because they heard me speak, and then possibly ended up saving someone's life."
In his last two years at Queen's, Robbie also shared his story at the annual event for incoming students. And now that Robbie and Mackenzie have left Kingston as 2020 Queen's grads, they will contribute to those presentations in a new way. This September's event – a virtual one, because of the COVID-19 pandemic – included a video about Mackenzie and Robbie's story. Event founder, Allison Ball, plans to share that same video with many more students in the years to come.
"I was sitting in their place, listening to the same talk," remembers Robbie. "That gave me an opportunity to save someone's life. And you can, too.
"You don't have to be anyone special. Anyone can have a massive impact on someone's life just by getting swabbed and donating."
Stem cells provide potentially lifesaving treatment for more than 80 diseases and disorders including myelodysplastic syndrome, leukemia and other blood cancers. People in Canada between the ages of 17 and 35 can join Canadian Blood Services Stem Cell Registry by requesting a stem cell donor swab kit online.