To give our research trainees an opportunity to showcase their research, while honing their writing skills, Canadian Blood Services teamed-up with Science Borealis and the Centre for Blood Research, to launch our first-ever Lay Science Writing Competition.
---
"It's important for researchers to be able to explain what they do in an engaging and understandable manner to those who don't work in research. This competition is a great opportunity for trainees to hone their skills in public science communication."
—Dr. Dana Devine
Canadian Blood Services Chief Scientist
---
Whether it was the chance to be published or the prizes, many trainees responded to the challenge, submitting entries that reflect a breadth of research in blood, plasma, stem cells, and organs and tissues. Within the competition theme of "Research that matters", each entry was to describe the impact of their individual or lab's research on the transfusion and transplantation system and/or on our society. A jury of professional communicators and scientists was given the challenging task of reviewing and judging the submissions on their writing and storytelling merits, assigning a ranking and selecting the top 3 science research writers.
…and the winners of the 2019 Lay Science Writing Competition are:
Image

Our sincere congratulations to all!
---
"The competition provided an excellent opportunity to further develop my communication skills and expand the reach and impact of my research."
—Dr. Jennie Haw,
Image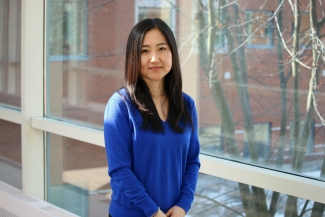 1st prize winner, CIHR Health Systems Impact fellow and Canadian Blood Services researcher: Dr. Jennie Haw
---
Over the coming weeks, we'll share each of the prize-winning entries on the R.E.D blog, so watch this space to learn more about these budding writers and their research.
The 2018 Canadian Blood Services Lay Science Writing Competition was organized by the Canadian Blood Services' Centre for Innovation with welcome support from Science Borealis and the Centre for Blood Research at the University of British Columbia.
---
Related blog posts
---
Thursday, November 15, 2018
Jenny Ryan
Use plain language to tell the story of your research in blood, plasma, stem cells or organs & tissues.
---
Wednesday, December 21, 2016
Amanda Maxwell
Communicating science is an important part of the job for anyone involved in clinical research, whether it takes place face-to-face with the patient, a donor or the wider scientific community. Unfortunately, outreach like this can seem a daunting prospect to the lab scientist and practitioner; it is often easier to hide behind the bench or the stethoscope.