A research, education. and discovery blog
Did you know that we do research? Quite a lot of it, in fact. 
Last year, our research teams, working in our labs across Canada, published 250+ scientific papers in peer-reviewed journals and presented 200+ posters or talks at major national and international conferences. Their discoveries have contributed to major advances in transfusion and transplantation medicine.
It's time we told these stories and introduced you to the fascinating people and places behind our research in blood science and transfusion medicine, cellular therapies (in particular blood stem cells) as well as organ and tissue transplantation.  
Image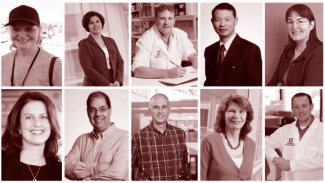 R.E.D. is an experiment in knowledge and innovation sharing and a work in progress. It's a showcase of our work as well as the basic science behind what we do. Here, we'll aim to educate, entertain and excite our readers about transfusion and transplantation science and how our research leads to improved everyday practices and ultimately – and most importantly – better outcomes for patients. 
Expect a variety of voices and media, from seasoned science writers to scientists-in-training and from infographics to feature articles, as well as podcasts and video. We'll experiment with new techniques and we'll look forward to your feedback.
As more functionality is added you'll soon be able to subscribe to blog notifications, grab an RSS feed and more easily share our stories with your social networks. 
Pitch a story, ask questions and share your comments. Use the comment box below or reach out to us at communications@blood.ca
---
Canadian Blood Services – Driving world-class innovation
Through discovery, development and applied research, Canadian Blood Services drives world-class innovation in blood transfusion, cellular therapy and transplantation—bringing clarity and insight to an increasingly complex healthcare future. Our dedicated research team and extended network of partners engage in exploratory and applied research to create new knowledge, inform and enhance best practices, contribute to the development of new services and technologies, and build capacity through training and collaboration.
Original content on R.E.D. will fall under a creative commons CC BY license, so we invite you to take it and republish it (with attribution and, preferably, link back to the source).