Dr. Peter Nickerson awarded Kidney Foundation Medal for Research Excellence
---
Wednesday, May 23, 2018
Jenny Ryan
On May 5th, the Kidney Foundation of Canada announced that Dr. Peter Nickerson is the winner of their 2018 Medal for Research Excellence. A well deserved honour indeed. We're proud to congratulate Dr. Nickerson on this award. 
Image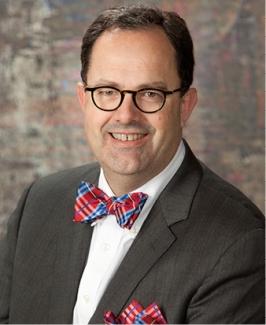 Dr. Nickerson is widely recognized for his role in building a national transplant network for hard-to-match kidney patients. As medical advisor with Canadian Blood Services' Donation and Transplantation program, he was instrumental in developing national kidney programs such as the Highly Sensitized Patient (HSP) program that is giving new hope to Canadians who previously had very little opportunity for a kidney transplant, saving lives and impacting hundreds of patients and families. Of the more than 2,200 patients who are waiting for a kidney transplant in Canada today, almost 500 are highly sensitized, and therefore likely to reject more than 95 per cent of potential donor organs. Historically, these patients have waited much longer for suitable organs, spent more time on dialysis, or died before a suitable organ match could be found.
"With Dr. Nickerson's leadership and collaboration with the team at Canadian Blood Services in launching the Highly Sensitized Patient Kidney program, health systems are now sharing kidneys across the country for one purpose: to find more Canadian patients a kidney, sooner," said Dr. Graham Sher, CEO, Canadian Blood Services. 
"This program has enabled transplants for more than 400 sensitized patients, some of whom waited decades on dialysis," added Amber Appleby, interim director, donation and transplantation, Canadian Blood Services.
National kidney programs at Canadian Blood Services recently celebrated at milestone: 1000 kidney transplants that otherwise would not have happened. 
Dr. Nickerson is a Distinguished Professor of Internal Medicine and Immunology at the Max Rady College of Medicine, University of Manitoba, and Vice Dean (Research) in the Rady Faculty of Health Sciences. He holds a number of other senior positions in addition to the abovementioned, including Medical Director of Transplant Manitoba, Medical Advisor with Canadian Blood Services, Medical Consultant, Transplant Immunology Laboratory, at Shared Health and the Flynn Family Chair in Renal Transplant at the University of Manitoba. His research interests include transplant immunology, non-invasive diagnostics monitoring immune activation, and health policy and system design.
Dr. Nickerson and his research team are developing non-invasive diagnostic tools (urine chemokine measurements) that are now in the final validation stages for use as diagnostic and prognostic markers. The researchers have also been recognized for their work identifying the role of HLA antibodies in causing premature kidney graft loss. Currently, the team's research has been at the forefront of HLA molecular mismatch assessment, which is setting the stage for precision and personalized medicine in kidney transplantation.
Read more about Dr. Nickerson's important contributions to kidney donation and transplantion. 
---
Canadian Blood Services – Driving world-class innovation
Through discovery, development and applied research, Canadian Blood Services drives world-class innovation in blood transfusion, cellular therapy and transplantation—bringing clarity and insight to an increasingly complex healthcare future. Our dedicated research team and extended network of partners engage in exploratory and applied research to create new knowledge, inform and enhance best practices, contribute to the development of new services and technologies, and build capacity through training and collaboration.
The opinions reflected in this post are those of the author and do not necessarily reflect the opinions of Canadian Blood Services nor do they reflect the views of Health Canada or any other funding agency.
Related blog posts
---
Wednesday, July 06, 2016
Deb Steele-Kretschmer
Dr. Peter Nickerson awarded the AST Clinical Science Established Investigator Award.