Call for applications! Research funding to optimize blood product use and to train next-generation researchers
---
Friday, June 19, 2020
Everad Tilokee
Two funding programs that support making the most out of blood donations are now welcoming applications.
The Blood Efficiency Accelerator Program or "BEAP" is a highly innovative research funding program geared towards optimizing blood product use while maintaining the safety of the blood supply.
The Postdoctoral Fellowship Program or "PDF" is a vital training program that contributes to building a community of experts that will ensure the relevance and safety of the blood system and transplantation system for now and the years to come.
Every year, the Centre for Innovation welcomes applications to the BEAP and PDF competitions to ensure that the programs are always responding to emerging challenges facing the blood system. This year, the BEAP and PDF will both support research that will advance knowledge in the following research priority areas:
Promoting appropriate blood product utilization

Ensuring an adequate blood product supply

Minimizing the adverse effects of blood product transfusion

Optimizing blood product quality

Replacing or improving blood products through new therapies or technologies
Innovation in the midst of COVID-19
The BEAP in particular is designed to stimulate the creation of new knowledge or accelerate the application of existing knowledge all towards optimizing blood product use. The BEAP supports researchers seeking innovative ways to find efficiencies in the blood system and arguably this has never been more important than it is in the current context. With COVID-19, the number of donors Canadian Blood Services is able to welcome is limited by physical distancing and other factors, so making the most out of every donation is essential.
While all applications aimed at improving blood product use are considered, the competition will give priority to projects focused on improving procedures and protocols at Canadian hospitals or at Canadian Blood Services that will improve the use of red blood cells, platelets and plasma products.
In addition, the 2020 BEAP competition welcomes applications addressing COVID-19-related transfusion challenges. With respect to COVID-19, applications for funding will be considered if they target improved efficiency in executing and/or improving the measures now necessary to protect hospital or Canadian Blood Services staff or donors or patients from the pandemic, in the delivery of transfusion medicine, and prior to the widespread availability of a vaccine.
Quick facts

Applications for the BEAP and PDF are due July 17, 2020

All investigators applying to the BEAP must be affiliated with a Canadian academic program as a faculty member or with Canadian Blood Services. All BEAP project teams must include at least one Canadian Blood Services employee.

BEAP may support projects up to a maximum of $30,000 for one year.

All postdoctoral fellows applying to the PDF must be undertaking research training in a laboratory affiliated with Canadian Blood Services.

The PDF provides salary support plus benefits, and a one-time research allowance of $20,000. Fellows may be supported up to a maximum of three years.                         
Previous BEAP and PDF recipients
With funding through the BEAP, a team led by Dr. Jason Acker, senior scientist at the Centre for Innovation, is  assessing the impact of unintentional warming on the quality of red blood cells. The results of this study could lead to changes in how we store and manage frozen red blood cells.
Dr. Ruqayyah Almizraq, is a postdoctoral fellow training under the supervision of Dr. Donald Branch and a recent recipient of the PDF. She is working diligently to develop a drug to replace intravenous immunoglobulin – an expensive drug derived from donor plasma.  The findings of her work could reduce the demand for this drug and the burden it places on the blood system.
Check out our Funded Research Projects page to learn about the other projects funded under these Programs.
Interested in applying for funding?
Our 2020 BEAP and PDF competitions are currently open and application forms must be submitted by July 17, 2020. If you are interested in applying, click here for more information on our current funding opportunities. If you have any questions or need help identifying a team member or postdoctoral supervisor from Canadian Blood Services, contact the Centre for Innovation by email at centreforinnovation@blood.ca.
To stay informed about Canadian Blood Services' Centre for Innovation funding opportunities, please sign-up for the Research & Education Round Up to stay up to date on research publications and funding opportunities.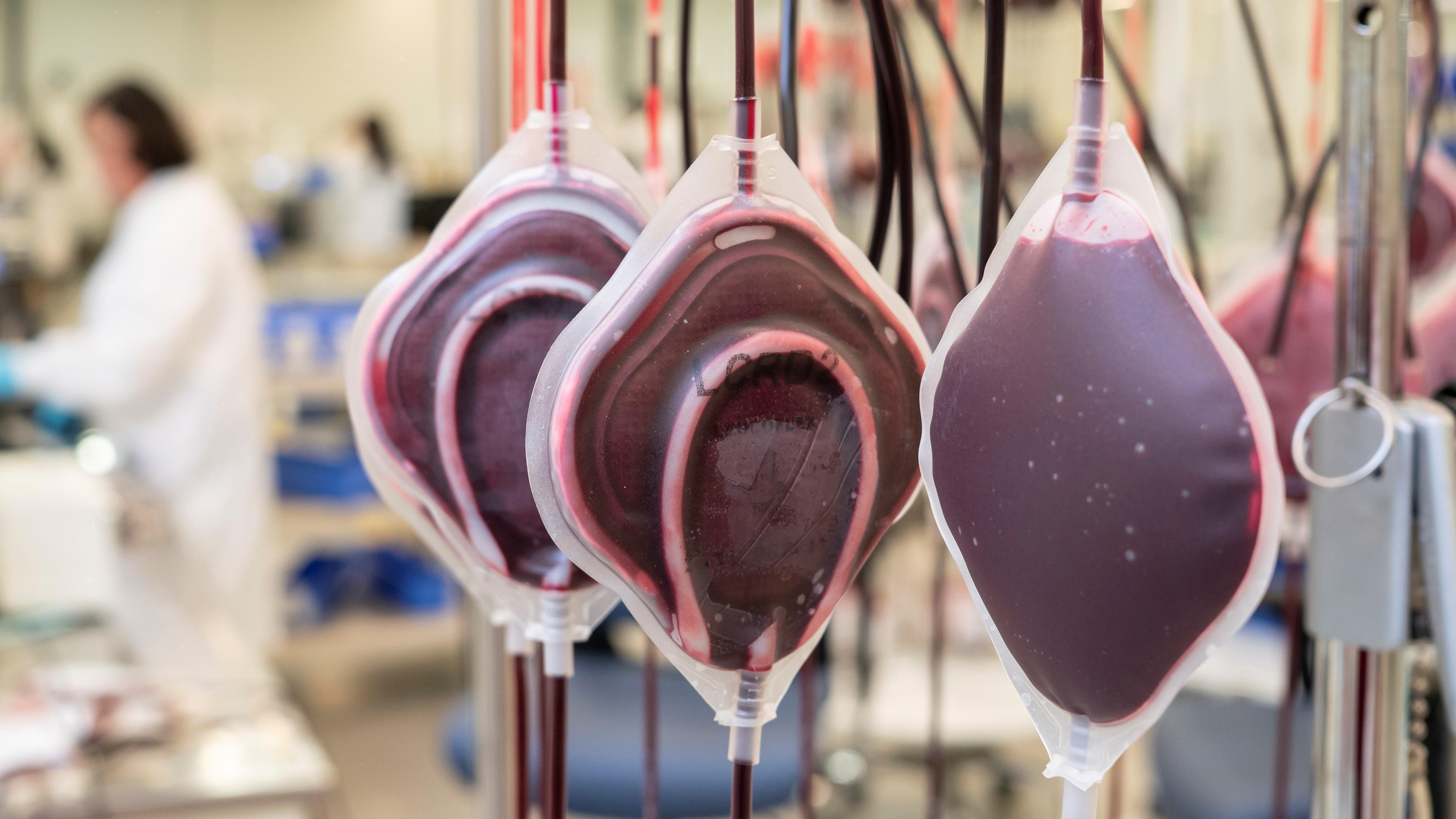 ---
Canadian Blood Services – Driving world-class innovation
Through discovery, development and applied research, Canadian Blood Services drives world-class innovation in blood transfusion, cellular therapy and transplantation—bringing clarity and insight to an increasingly complex healthcare future. Our dedicated research team and extended network of partners engage in exploratory and applied research to create new knowledge, inform and enhance best practices, contribute to the development of new services and technologies, and build capacity through training and collaboration. Find out more about our research impact. 
The opinions reflected in this post are those of the author and do not necessarily reflect the opinions of Canadian Blood Services nor do they reflect the views of Health Canada or any other funding agency.
Related blog posts
---
Tuesday, October 30, 2018
Everad Tilokee
In 2017, the Centre for Innovation established a new research funding program – the Blood Efficiency Accelerator Award Program or "BEAP". The BEAP funds research to improve the efficient and appropriate use of blood and blood products. Quick Facts: BEAP was established in 2017 to support research...
---
Thursday, January 30, 2020
Everad Tilokee
The 2020 competition for one of the Centre for Innovation's most exciting and impactful research funding programs is now open. The Intramural Research Grant Program is a long-standing program that supports research to improve the safety and efficacy of blood products and the blood system in general.
---
Wednesday, November 22, 2017
Everad Tilokee
Centre for Innovation funding programs like the Postdoctoral Fellowship Program enable experts in the fields of transfusion and transplantation medicine to deepen their understanding of the blood system while making vital steps towards a safer, more effective and responsive system for Canada. This program provides postdoctoral fellows with salary support to conduct their research and a supplementary research allowance which can be used towards purchasing materials, supplies, and other services needed to ensure a successful project.