Research supports equipment change and process improvements
---
Thursday, August 22, 2019
Dr. Geraldine Walsh
Two pieces of equipment at the core of our component manufacturing process were recently replaced: the centrifuge, used to spin blood into layers of components; and the blood extractor, used to separate these layers. This was a necessary change as the old equipment was nearing end-of-life. In late Spring 2019, the process of rolling out this new equipment at sites across the country was completed, representing the culmination of several years of work by many groups at Canadian Blood Services.
Back in 2016, a Request for Proposals led to the selection of potential new equipment. Supply chain and the Centre for Innovation's product and process development group then collaborated to test the equipment at the Centre for Innovation's Blood4Research facility in Vancouver.
The group initially assessed how useful and effective the potential equipment would be, including its suitability to fit Canadian Blood Services' component manufacturing processes. They then determined the best centrifuge and extractor settings to balance product quality with process efficiency. To do this, the product and process development group worked closely with supply chain to design and conduct a series of studies that tested various settings and their impact on product quality. This was a complex undertaking. Canadian Blood Services uses two different component manufacturing processes which produce several component types (including red blood cells, plasma, platelets, and cryoprecipitate plasma), and all processes and products needed to be assessed to be confident that product quality could be maintained or improved with the change in equipment.
Learn more about Canadian Blood Services component manufacturing processes here.
The equipment change was leveraged as an opportunity to improve component manufacturing processes, including efficiency and staff ergonomics. Two front-line production staff were brought to Vancouver to assess the usability and ergonomics of the equipment, and to determine the value of the equipment's new features (e.g. automatic canula breakers). Their feedback was essential in helping choose the equipment that is now being used across the country.
Other opportunities for process improvement were also sought. For example, centrifuge inserts safeguard the whole blood collection bags while they are being centrifuged. Working with an industry partner, the product and process development group developed a more durable and easy-to-wash centrifuge insert made of silicone to replace the older inserts which were foam-based and less durable.
As part of the equipment change, the way Canadian Blood Services produce platelets from whole blood was also streamlined. Several tedious rinsing and mixing steps were eliminated. This new "One Rinse No Mix" pooling method had originally been tested by the product and process development group a few years earlier and was further assessed and adopted for implementation along with the new equipment. This improved method saves staff time and ergonomic strain.
Once the new equipment was chosen, settings and procedures were further fine-tuned to maximize the equipment's capabilities. Confirmation studies compared the quality of products manufactured using the new equipment to historical quality control data to ensure products continued to be of the highest quality. This work drew on expertise from across the Centre for Innovation and the organization, with products tested at the Blood4Research facility in Vancouver, Centre for Innovation laboratories in Vancouver and Hamilton, and the Canadian Blood Services' national testing laboratories in Ottawa and Brampton.
The findings from the product and process development group's assessments provided the evidence needed to choose new equipment while maintaining confidence in the quality of the products provided to hospitals for patients. Supply chain then worked to validate the equipment, processes, and procedures in a real-world production environment, including revising or creating standard operating procedures for component processing. The evidence gathered through these efforts supported a submission to Health Canada to make a change to Canadian Blood Services' component production procedures and processes. Health Canada approved this submission in April 2018, and the long road towards organization-wide implementation by supply chain began.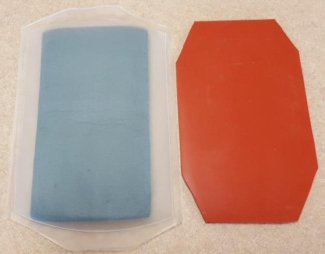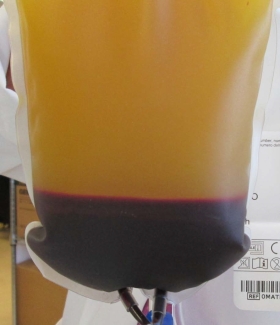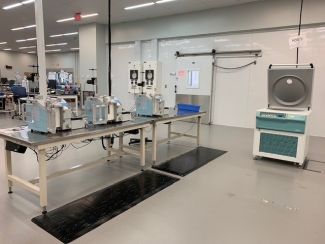 ---
Canadian Blood Services – Driving world-class innovation
Through discovery, development and applied research, Canadian Blood Services drives world-class innovation in blood transfusion, cellular therapy and transplantation—bringing clarity and insight to an increasingly complex healthcare future. Our dedicated research team and extended network of partners engage in exploratory and applied research to create new knowledge, inform and enhance best practices, contribute to the development of new services and technologies, and build capacity through training and collaboration. Find out more about our research impact. 
The opinions reflected in this post are those of the author and do not necessarily reflect the opinions of Canadian Blood Services nor do they reflect the views of Health Canada or any other funding agency.
Related blog posts
---
Friday, February 22, 2019
Dr. Geraldine Walsh
Welcome to our new R.E.D. blog series where we focus on our Centre for Innovation development projects to give you a glimpse into the future of blood banking... our future!
---
Wednesday, March 16, 2016
Dr. Geraldine Walsh
Located in Vancouver, BC, near the University of British Columbia campus, our blood for research facility comprises a whole blood and apheresis donor clinic as well as a research and production laboratory.
---
Thursday, February 14, 2019
Ross FitzGerald
As part of a larger ongoing effort to develop non-invasive technologies to monitor blood products during storage, researchers have developed a new technique to assess the quality of blood without breaching the sterility of blood bags.