Partners For Life Champion knows the importance of blood donation in Red Deer, AB.
---
Image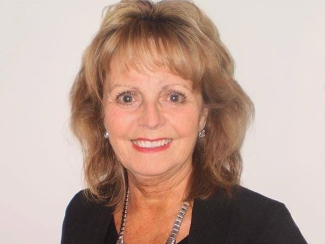 Sharon Shultz wears many hats. She is the finish line coordinator at Lindsay Thurber Comprehensive High School (LTCHS) in Red Deer Alberta and a Partners For Life Champion with Canadian Blood Services.
Sharon's knowledge of blood began from an early age. At the age of five, she was diagnosed with Idiopathic Thrombocytopenic Purpura, (ITP),a disorder that can lead to easy or excessive bruising and bleeding. The bleeding usually results from low levels of platelets, the cells that help blood clot. There are many types of treatments including transfusions of platelet concentrates.
Her journey continued as both her sister and husband were diagnosed with cancer. During their treatments, they both received blood from donors which enabled them to be healthy enough to receive chemotherapy.  
As a celebration of Canada's 150th birthday, Sharon along with the staff and students at LTCHS, organized a blood drive to successfully collect 150 units of blood!
The Canadian Blood Services team in Red Deer works closely with Sharon to book space and to promote the clinics to the staff and students at LTCHS. Since 2009, LTCHS has donated over 1000 units of blood!   
In 2017, Sharon was awarded the Sovereign's Medal for Volunteers, which is a Governor General's award honouring community service. Congratulations Sharon, and thank you for your passion and support for Canadian Blood Services. We couldn't have done it without you!