Open Letter to the Honourable Commissioner Judge Horace Krever (retired)
---
Justice Krever,
On behalf of all of our employees at Canadian Blood Services, as well as the many donors, volunteers and countless individuals whose lives have been touched by Canada's national blood system, it's my privilege to offer you our collective thanks. Your remarkable contribution to health care in this country is felt to this day. 
It has been 20 years, and much has changed. Yet the Final Report of the Commission of Inquiry on the Blood System in Canada remains an invaluable benchmark for Canadian Blood Services and other blood operators around the globe. Your vision for a national, accountable, public blood service, laid the groundwork for the organization I'm humbled and proud to lead. In my collaborations with our international counterparts, your report is still considered the blueprint for blood systems worldwide.
Over the years, I've been asked many times whether the contaminated blood crisis could happen again. Are we immune from the conditions that once crippled the blood system causing harm to so many? It is a question that continually prompts me to think about those aspects of our current system that are most likely to mitigate against a repeat of the past.  It is the reason we strive to maintain clear governance accountabilities, including the appropriate arm's-length relationship between funder and operator; transparency; public participation in our decision-making; and a relentless focus on safety, quality and security of supply, among others. 
In the 1980s and 1990s, Canadians lost faith in the public health system. Your report gave us the necessary blocks to rebuild their trust, and the wherewithal to prevent a tragedy of this magnitude from happening again. The emphasis we place on trust within our corporate culture and mission compels us to continue to earn it every day.  
Your contribution to Canadian health care is nothing short of monumental, and it must never be forgotten. Sadly, an entire generation is largely unaware of the extent to which the system failed, and perhaps more significantly, why and how it has been rebuilt. In a recent poll conducted by Ipsos on our behalf, fewer than half of Canadian respondents indicated some level of awareness of the Krever Inquiry and its findings.
Whenever I am involved in orienting new employees at Canadian Blood Services, I insist on beginning with a discussion of your work. It is a knowledge those entrusted to manage the system must have, and which must be kept at the centre of our work, no matter how remote we may seem to be from the years of the contaminated blood crisis. The cost of not doing so is simply too high, and the potential consequences are unacceptable. 
I appreciate the dialogue sparked by those who dare to ask: "How certain are we that today's system is less likely to fail the patients whose lives and health depend on it?" Guided by your report, we have made many changes over the past two decades to safeguard the system for Canadians. I am confident the system we have today is more robust, agile and capable of detecting and averting threats than ever before.
While I do offer the assurances above, we must continue to be vigilant in managing a safe, secure and accessible supply of blood and blood products. We must strike the right balance between collaboration and independence in our relationships with a range of stakeholders across the country. This is how we will keep your legacy at the core of why we come to work every day.  
You have my thanks and personal commitment to keeping this legacy top of mind. 
Sincerely,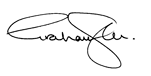 Dr. Graham D. Sher
Chief Executive Officer 
Canadian Blood Services
As published by The Hill Times, Nov. 22 2017.