Small company found way to make big impact during pandemic
---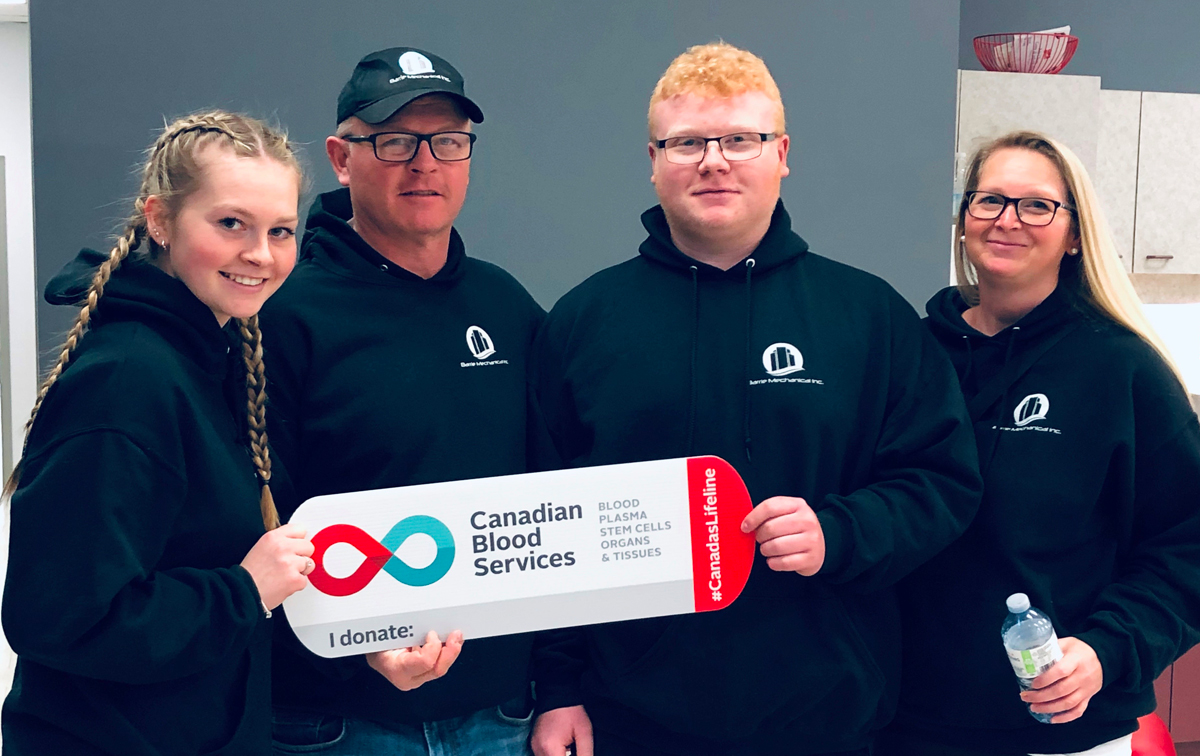 Staff from Barrie Mechanical at their first blood drive, in April 2020 
Delivering consistent, top-flight service, based on more than 25 years of experience in the HVAC trade, Barrie Mechanical supplies quality services across the commercial, industrial and residential sectors within Barrie and surrounding areas. This family-owned company and its six current staff members have shown that you don't have to be big to make a big impact. When the pandemic struck, the team at Barrie Mechanical wanted to continue giving back by doing something that would help their community, while keeping everyone safe. To fulfill this goal, they came together in April 2020 and donated blood. Since then, the team members have been strong advocates for the donation of blood and blood products, frequently posting and sharing stories on their social media accounts. In fact, Barrie Mechanical was the first local organization to jump in on the Barrie donor centre's Days of Giving campaign, encouraging their followers to fill open appointments during the critical holiday season.
"This is something that we can really be proud of. The more time we spent with Canadian Blood Services, [the more] we have come to realize just how important this small gesture really is. Turns out, it's not a small gesture at all. Learning just how much blood it takes to keep one patient requiring lifesaving treatments alive was alarming enough for us to rally our team. And when we approached our staff, collectively their response was, 'We're happy to help out.' All it took was an ask from Brad and me. I strongly encourage other local businesses to create a team, be creative and find a way to make it fun for their staff to do something good for the community where we live. It's more than an important cause, it literally saves lives!" says Kelly Dent, who owns the business with her husband, Brad.
Their next group donation is being scheduled using the new member self-booking portal, now available online at blood.ca and on the GiveBlood app. A perfect solution for busy people on the go, the portal allows team members to select from a block of appointments reserved specifically for their team and track their donation progress throughout the year. "It makes the donation process effortless, and it keeps us on track, which is fantastic, given how busy life gets sometimes," says Kelly.
"We are so thankful for partners like Barrie Mechanical that have demonstrated a continued commitment to support us throughout the pandemic," says Territory Manager Elaine St. Pierre.
Thank you, Barrie Mechanical, for being a proud Partner for Life!