International blood donors honour Nova Scotian
---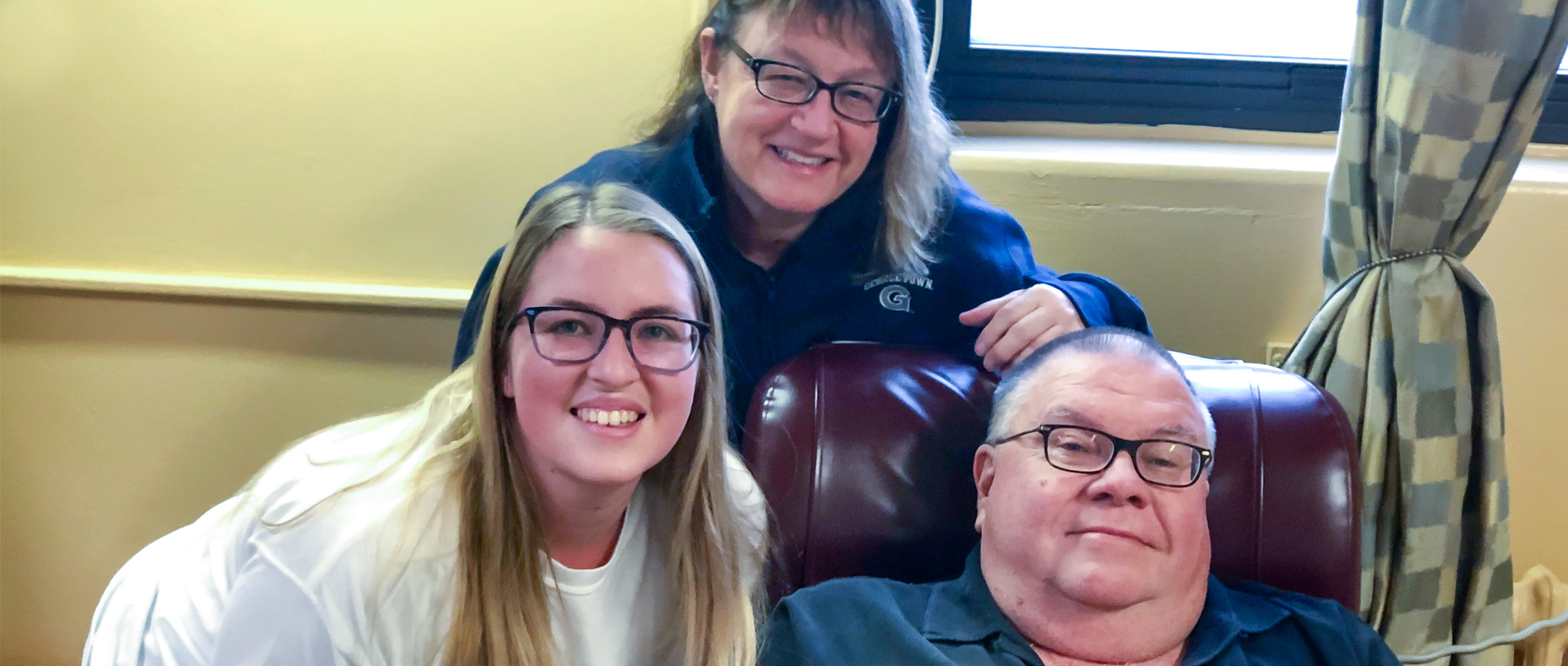 Bruce Phinney with Evan, his daughter, and Gretchen, his wife
Gretchen Phinney's husband, Bruce, passed away on Christmas Day 2019 in Nova Scotia after a diagnosis of cancer earlier in the year. Immediately, friends and family teamed up to donate blood in his honour. The initial goal was to replenish the number of transfusions Bruce had received while undergoing treatment for a rare bone marrow cancer called myelofibrosis. In total, Bruce received 80 transfusions in 2019. By the end of 2020, his family and friends had reached 200+ donations. The "+" accounts for international donations made in the United States and South Africa.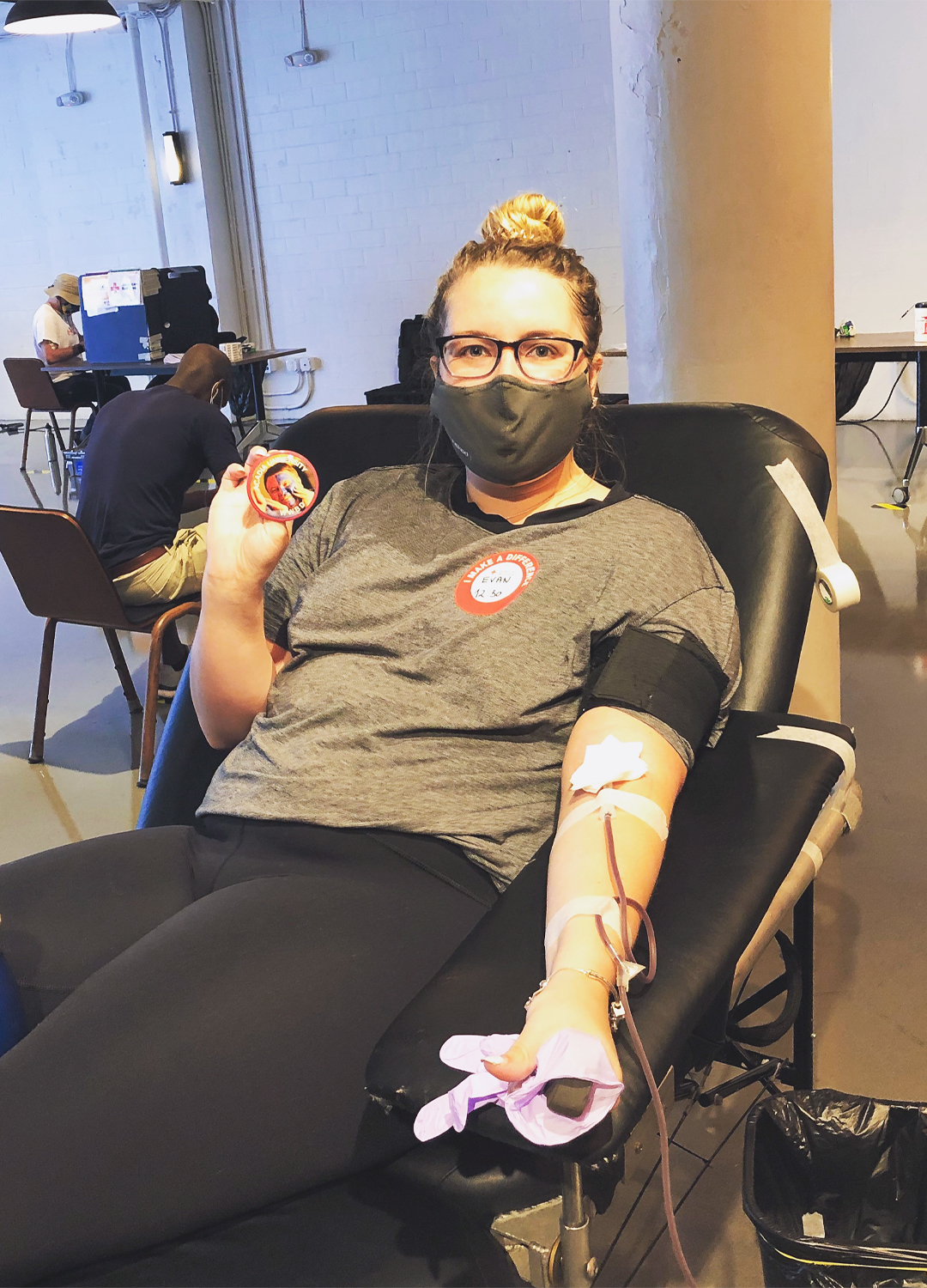 Bruce's daughter, Evan, donating in honour of her father in Washington, D.C.
To date, Bruce's family and friends have recruited 20 new donors and 37 reinstated donors to their team. The family has received photos from almost every donation made last year. The Phinneys are focused on keeping up the momentum in 2021 and are also committed to helping recruit people to join the Canadian Blood Services Stem Cell Registry.
Read the full story of Bruce Phinney that was published back in Dec 2020.