Halifax Regional Fire and Emergency
---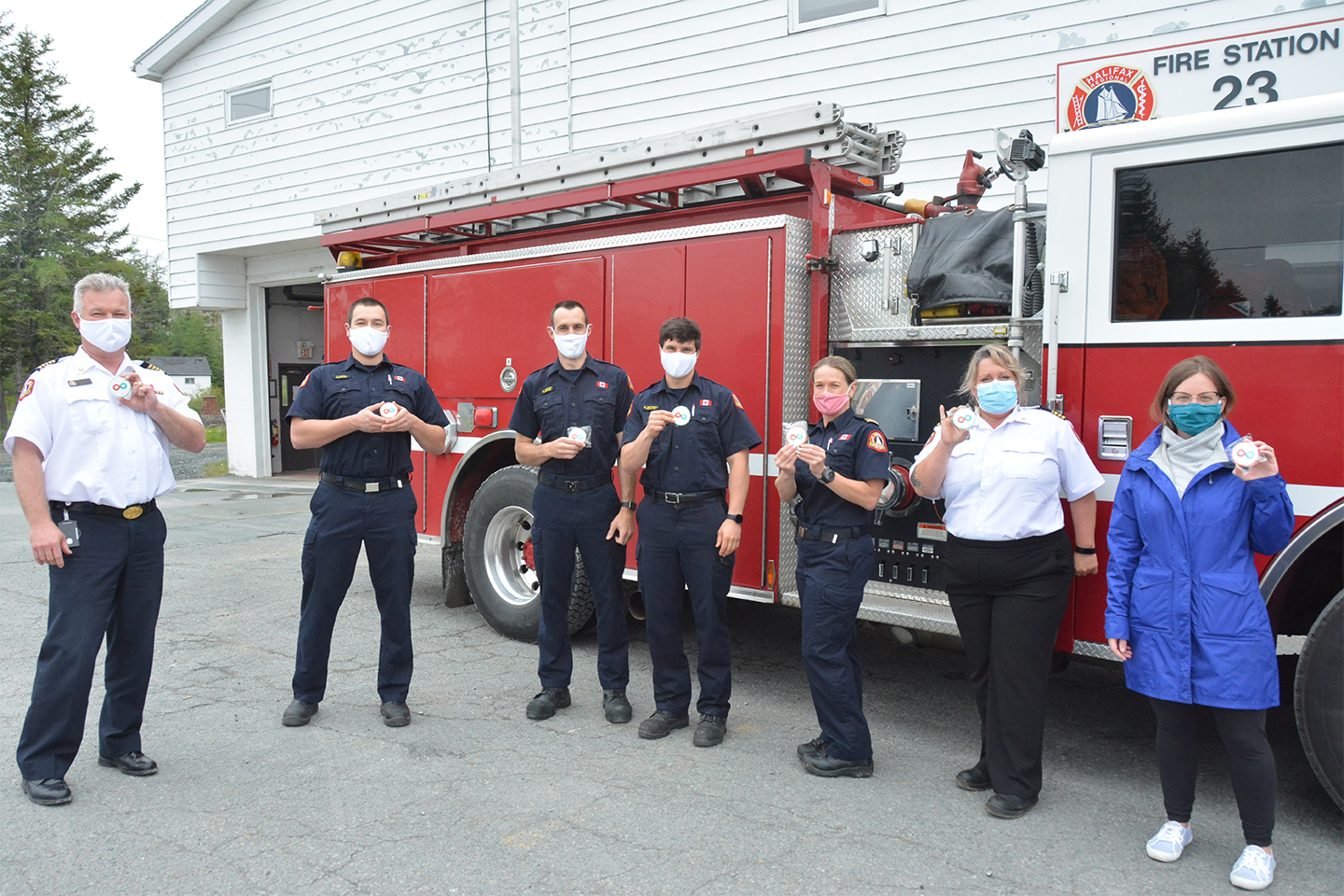 Halifax Regional Fire and Emergency was selected to be acknowledged as a Regional Partner at Canadian Blood Services' national Honouring Canada's Lifeline ceremony this fall. But this achievement would not have been possible without the efforts of Partner for Life Champion Annette Thompson, who is the driving force promoting and encouraging Halifax firefighters to roll up their sleeves and donate blood! 
Annette herself has been donating blood since she became eligible to do so, at the age of 17, and she currently has 132 donations under her belt, including donations made in numerous countries other than Canada. She was thrilled that Halifax Regional Fire and Emergency's partnership is being recognized this year, with many firefighters donating blood, plasma and platelets on a regular basis. Every day, these first responders see the importance of donating blood, and they are keen to help.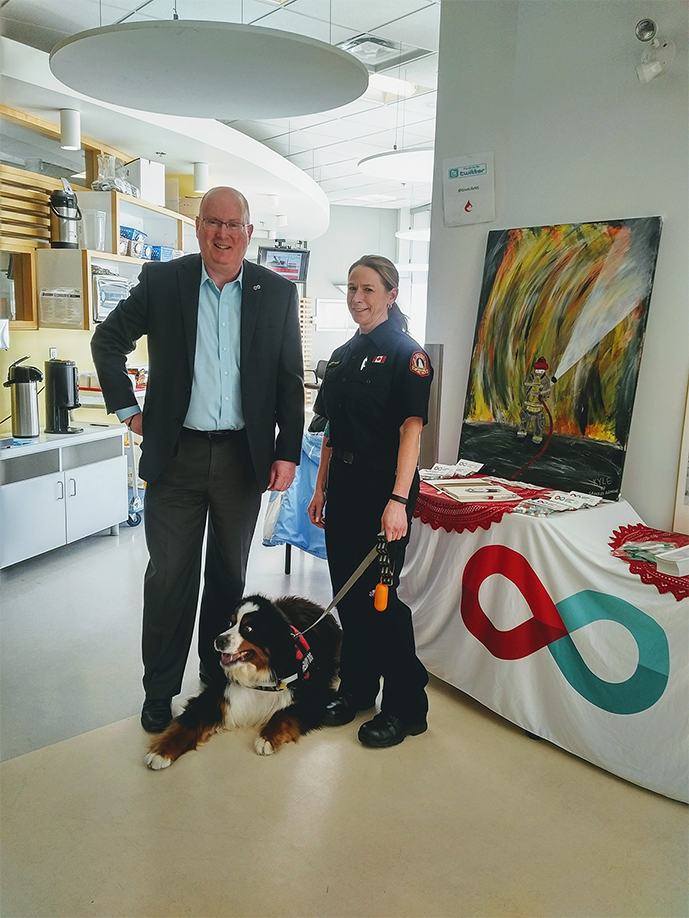 In 2013, Annette joined the Partners for Life program as a Champion for Halifax Regional Fire and Emergency. That first year, she and her colleagues collected 20 units. With a lot of work and dedication, Annette has grown the program, and in 2019 her group collected 317 units, winning the 2019 Sirens for Life campaign. This success can be attributed in part to Annette's organization of two yearly "in honour" clinics, one for each of two fallen firefighters, Kyle Currie and Ben Baurin. Each year, both events are very successful, consistently yielding more than the city's daily collection targets and recruiting many new donors. Annette also raises therapy dogs, which are a big hit with donors and staff at the "in honour" events.  
We are very proud to have such a wonderful partnership with Halifax Regional Fire and Emergency, and we appreciate the hard work and dedication that Annette puts into her role as Partner For Life Champion.