Image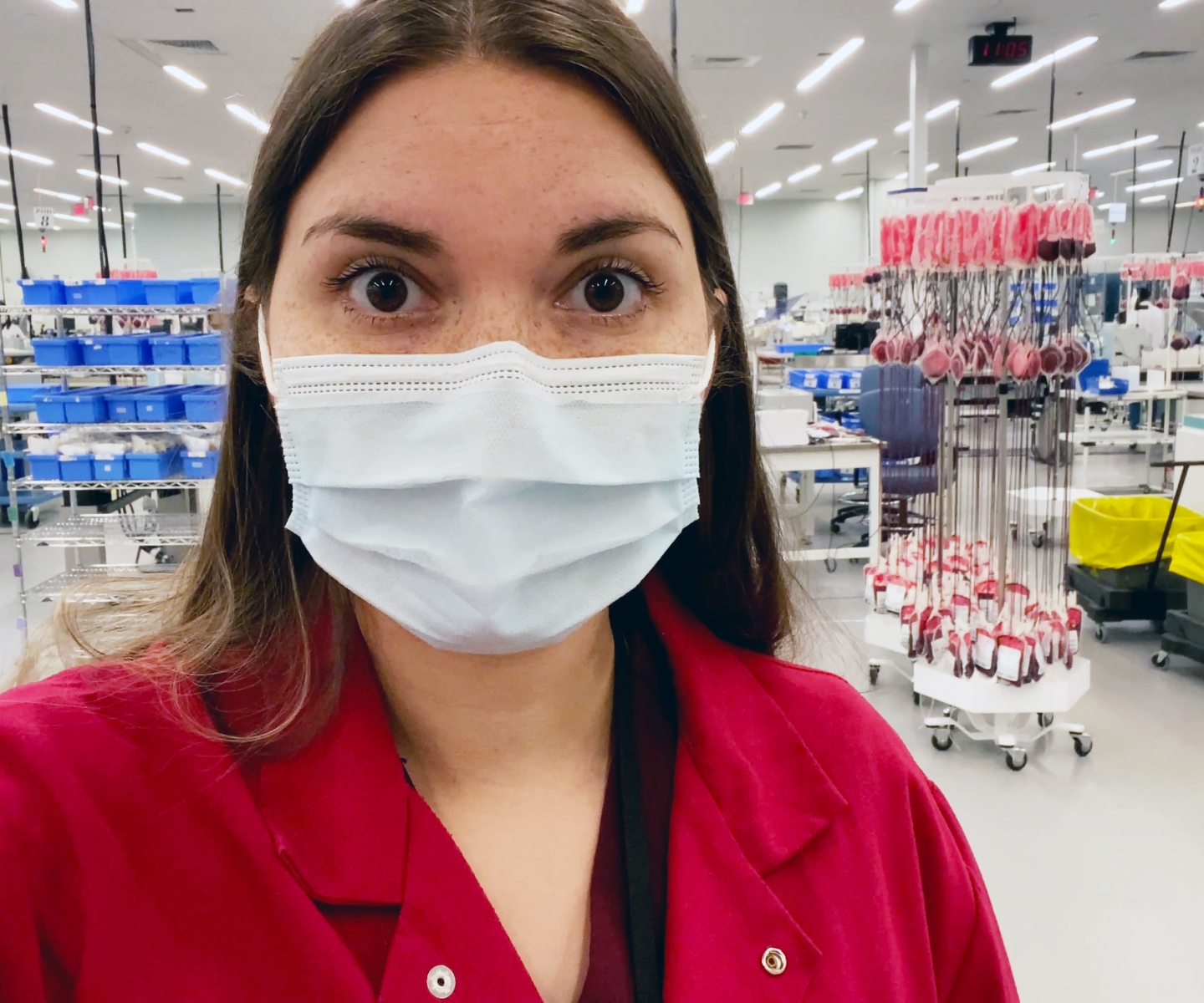 After donating blood for the first time, Dr. Siobhan Deshauer filmed a visit to our biggest production facility
As a physician, Dr. Siobhan Deshauer has seen firsthand the importance of donated blood. She's given medications made from plasma, a component of blood, to many of her own patients. And it made her wonder: What is it like to donate blood? And what exactly happens to blood donations on their way to saving lives?
It seemed like the perfect topic for her YouTube channel, Violin MD, where Dr. Deshauer gives her nearly 900,000 followers an inside look at the world of medicine (sometimes accompanied by violin, which she played professionally before becoming a doctor).
Donating blood for the first time 
Dr. Deshauer's first stop was one of our Toronto blood donor centres, where she and her husband, Dr. Mark Weatherall, filmed themselves making their own first blood donations. 
"I thought the donation process was going to take a lot longer, but once we got going, it only took six minutes to give a whole pint of blood," she said. "Honestly, I didn't expect this moment to feel so meaningful — knowing that my blood is going to help someone else who needs it more than I do." 
She also learned that new blood donors are more important than ever, as the number of regular donors in Canada has declined sharply in the past few years.
Touring the facilities
Later, we gave Dr. Deshauer the opportunity to film a tour of our manufacturing and testing facility in Brampton, Ont. It's one of the places where donated blood is separated into components, tested, and distributed to hospitals across the province and beyond. More than 1,000 blood donations can arrive there for processing each day. 
"With each of these bags, I see goodness and kindness of humanity. It's actually a really hopeful place," says Dr. Deshauer.