Infinite connections: A baby's need for blood inspires a long-distance friendship
Parents bond with nurse who helped their newborn survive, with help from blood donors.
December 24, 2020
When a baby is born prematurely and suddenly requires a life-saving blood transfusion, most parents would look back on the experience as one they would like to forget. But for Anna Patten and her husband Stefan Hancock, their son's frightening first days also mark the beginning of a wonderful friendship.
The year 2020 started out challenging for Anna and Stefan. January saw the couple digging out from the historic snowstorm that put St. John's, Nfld. in a state of emergency. The couple was understandably thrilled at the chance to escape winter in St. Petersburg, Florida. With their first child due in May, it seemed like the perfect "baby-moon."
But the trip did not go as planned. On February 7, Anna and Stefan were rushed to the hospital after her water broke, 12 weeks before the baby's due date. Their son John-Derrick Harvey Hancock arrived the next day. The early and precarious arrival of their son in Florida, right before a global pandemic, would make for a stressful year for most people. But Anna looks back at 2020 as the best year of her life. She is filled with gratitude that John-Derrick survived those difficult early days.
"It started out a bit rocky, but we have our son, he is healthy and happy and that is honestly the best thing we could ever hope for. Everything else really doesn't matter, "said Anna. "I think we were put in Florida at that exact time so our son would get the best care and we would have a friendship for life."
The friendship Anna is referring to is with Carolyn Kelly, a nurse practitioner in the neonatal intensive care unit (NICU) of Johns Hopkins All Children's Hospital in St. Petersburg. By coincidence, Carolyn is from Newfoundland, and it was a tremendous comfort to the parents that someone 'from home' was providing lifesaving care for their son.
Then, on March 10, John-Derrick became very ill.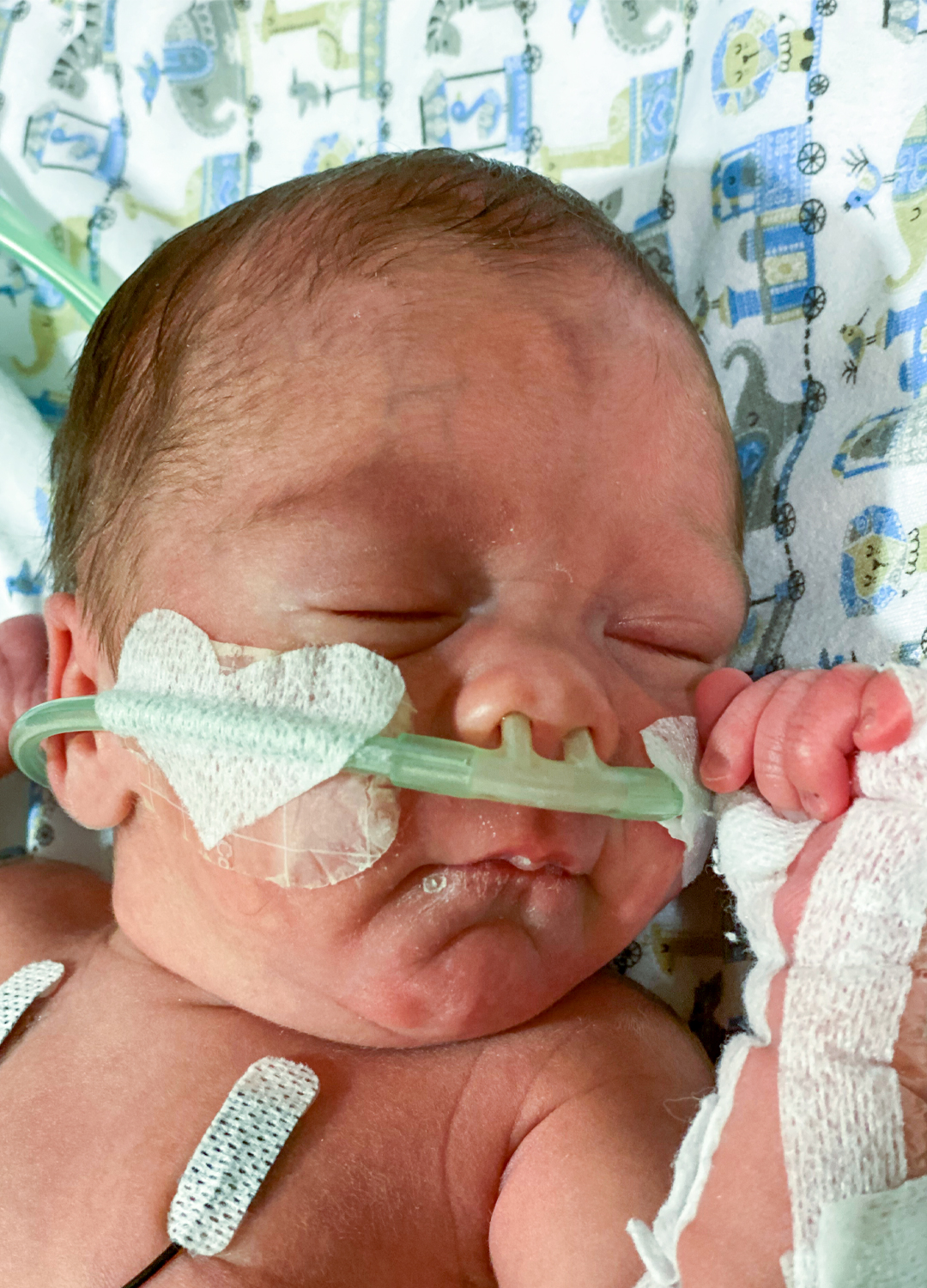 John-Derrick, in Johns Hopkins All Children's Hospital
He developed early signs of necrotizing enterocolitis, a serious intestinal disease common among premature babies. Carolyn said he needed a blood transfusion. After receiving one as part of his treatment, his condition improved.
"Because someone decided to donate blood, they helped to save John-Derrick's life. I'll be forever grateful to all the wonderful people who take the time to donate blood, "said Anna. "Blood donation is crucial. The need never crossed my mind, until he needed it. "
Carolyn stuck with the family throughout their stay, ensuring John-Derrick received the most loving care, and that Anna and Stefan had someone to lean on. Seeing each other every day, the nurse practitioner and family from St. John's became close friends.
"There are no words to describe how we feel about Carolyn. She is our angel on earth, "said Anna.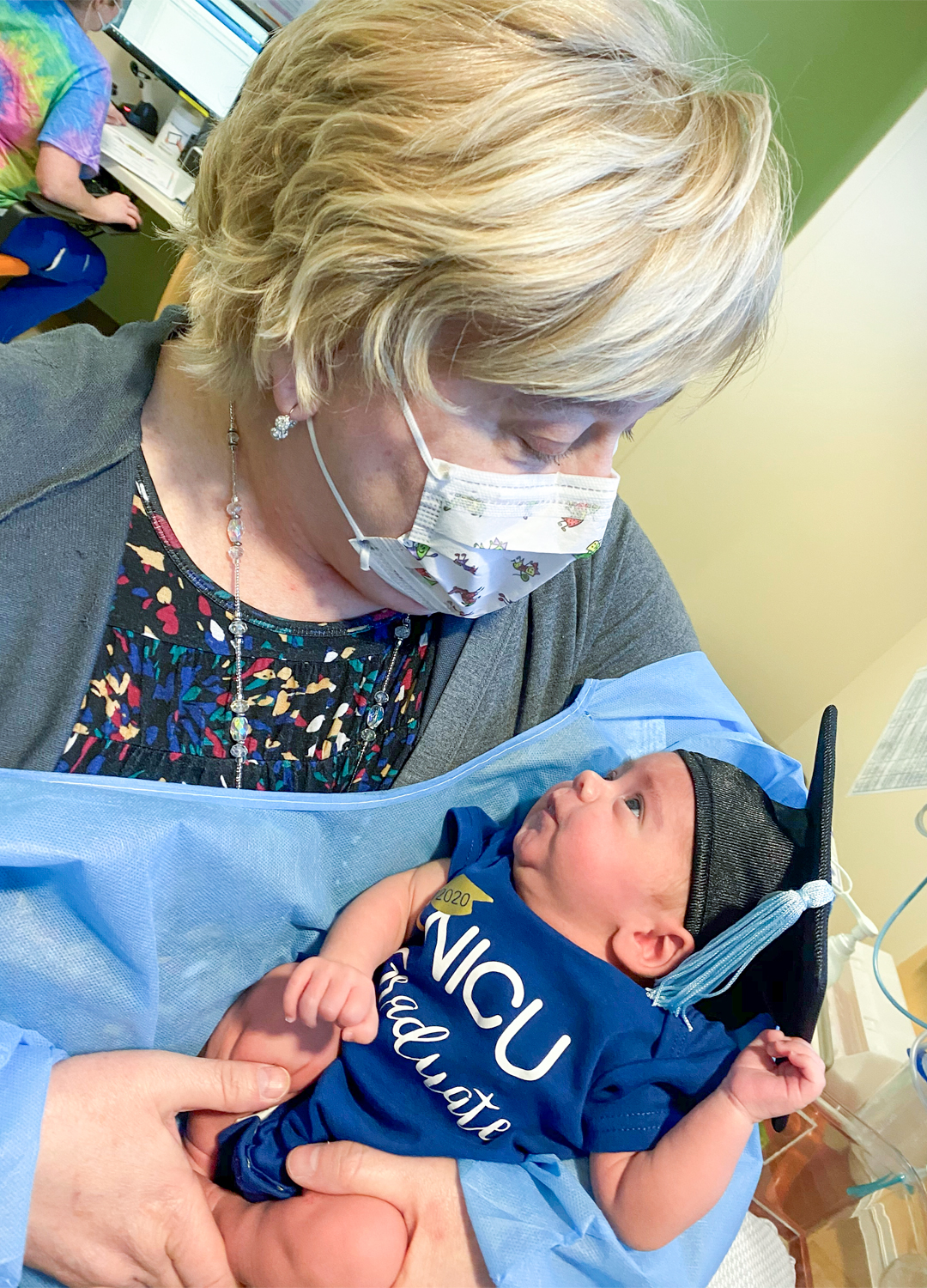 Nurse practitioner Carolyn Kelly and John-Derrick formed a strong bond
When little John-Derrick and his parents could safely return home at the end of April, the world around them had changed dramatically because of the pandemic. Although there were few COVID-19 cases in Newfoundland, John-Derrick had a weak immune system, so the family took great care not to expose him to people outside his immediate family bubble. During this isolated time, Anna and Stefan kept in touch with Carolyn with phone calls and text messages. They continue to call or text at least once a week.
"There is not one day that goes by we don't think about her and everything she has done for our baby. I truly believe that our paths were meant to cross, "said Anna.
Eight months after leaving Florida, Anna and Stefan are grateful to be spending the holidays with a healthy John-Derrick.
"We are having a very low-key Christmas. We are skipping out on some family functions to keep John-Derrick safe, "said Anna. "We will use Zoom while our family is having turkey dinner at my grandmothers on Christmas Eve.
We honestly don't feel we are missing out, we are embracing and enjoying the simple and quiet Christmas this year and celebrating the health of our son. "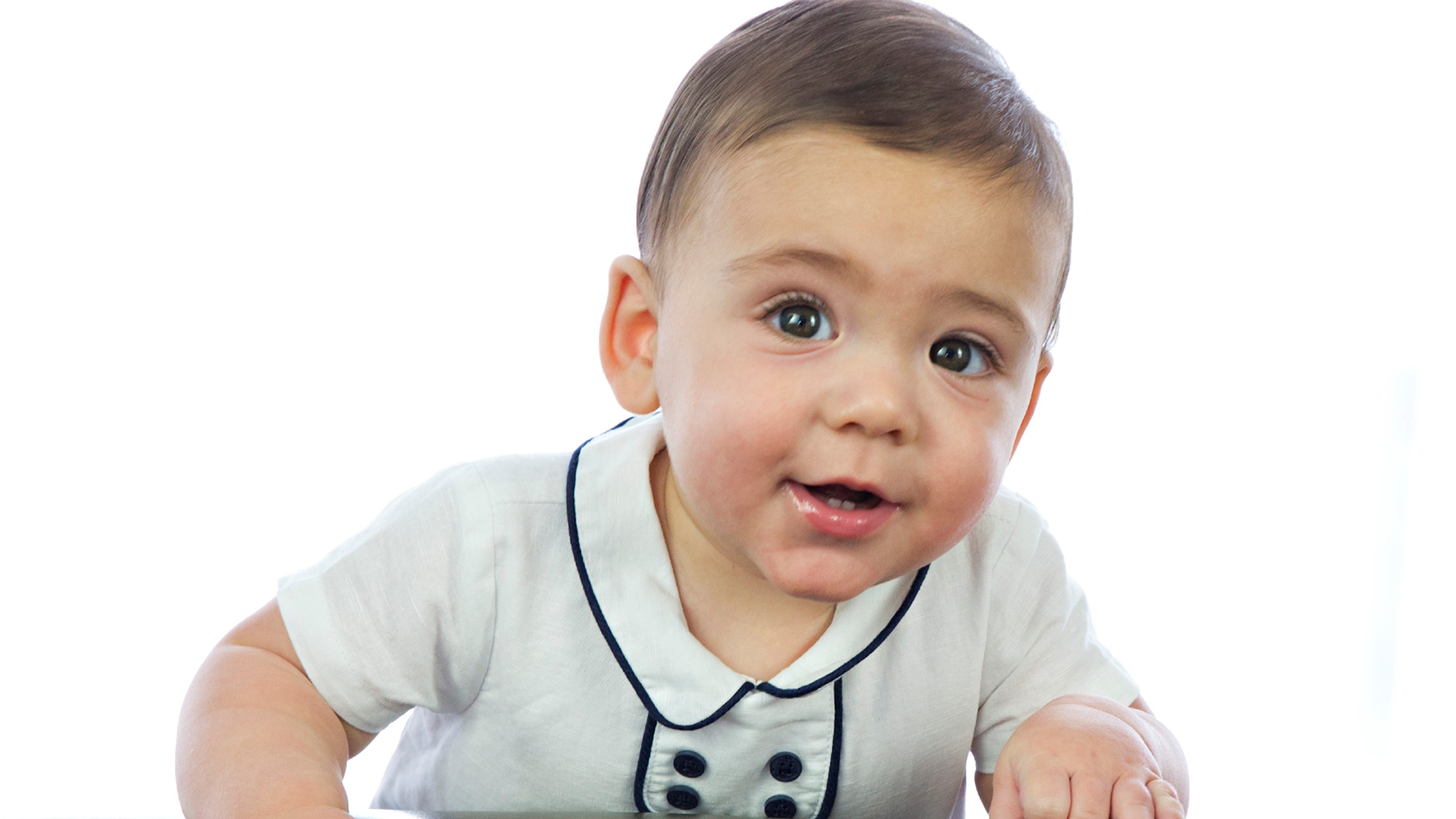 John-Derrick, now 10 months-old, is healthy and ready to celebrate his first Christmas
They will also celebrate – at a distance – with the new extended family they found through Carolyn. Her parents, Marg and Bob, live close to Anna and Stefan and have been getting to know them through regular phone calls. Carolyn's family are now infinitely connected to Anna, Stefan and John-Derrick.
While Carolyn will work in Florida, caring for little patients over the holidays, and missing out on family time back home, Anna and Stefan have prepared and delivered a full holiday meal to Carolyn's parents. It's one more loving gesture to celebrate a connection between Newfoundlanders forged in extraordinary circumstances.
There is an immediate need for blood donors this holiday season. Canadian Blood Services has more than 15,000 open appointments to fill across Canada by December 31. To maximize physical distancing measures at collection events, appointments are required to donate. To book an appointment and join Canada's Lifeline, download the GiveBlood app, call 1 888 2 DONATE (1-888-236-6283) or book now at blood.ca.