Cord blood donation is another way to save lives for this Ontario family
Dominika Randell and her husband Andreas have also joined the stem cell registry, and they donate blood regularly
July 28, 2022
As we mark Cord Blood Awareness Month this July, we encourage expectant parents living in Brampton, Ottawa, Edmonton, and Vancouver to consider donating cord blood. You can register online to donate. Every family who donates their baby's umbilical cord blood gives hope to patients.
When you donate umbilical cord blood, it's a little like giving life twice. First, parents welcome their baby. And then the stem cells in the cord blood can be used to save the life of another person.
Dominika Randell didn't hesitate to register when she was expecting her daughter, Sophia, who was born in 2016. It was just another way for her and her husband, Andreas, to help patients.
"Andreas and I have always been regular blood donors, but when we learned through a poster at Brampton Civic Hospital that we could also donate our baby's cord blood, we jumped on it," says Dominika, a human resources practitioner in Brampton, Ont. "We wanted to pay it forward in the hopes that we could make a difference for someone in need."
It's possible to donate cord blood at hospitals in the Ontario cities of Brampton and Ottawa, as well as in Edmonton, Alta., and Vancouver, B.C. Donating is easy, as our specialists simply receive the placenta and umbilical cord from medical staff after the baby is delivered.
"One of the first things we learned about cord blood donation was that it poses no risk to either mother or baby," says Dominika. "It doesn't hurt your child since it is collected after the baby is born, but it can save somebody's life."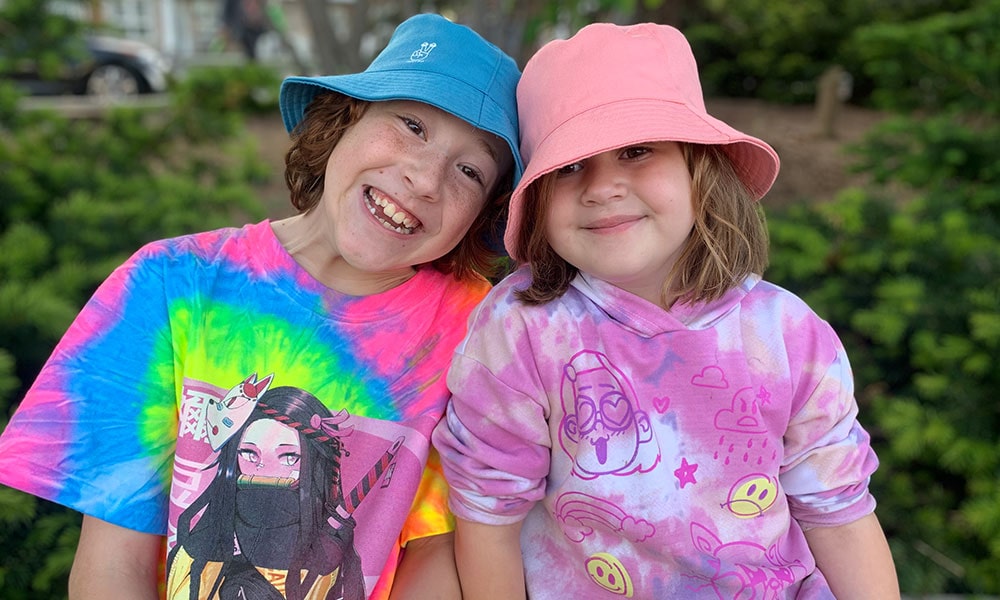 What is cord blood and how does cord blood donation work?
Cord blood is the blood that remains in the umbilical cord connected to the placenta after a baby is born. It is rich in lifesaving stem cells like those found in bone marrow, and it can be used to treat over 80 life-threatening diseases and disorders.
Canadian Blood Services' Cord Blood Bank has offered expectant parents the opportunity to donate their babies' cord blood since 2013. Over the years, generous donors have contributed more than 40,000 cord blood units.
Learn how cord blood is important, how it is collected and how it could save patients' lives.
Today, more than 1,000 Canadians are waiting for a lifesaving stem cell transplant, and only about a quarter of them will find matching donors within their own families. The rest will need stem cells from adult donors identified through Canadian Blood Services Stem Cell Registry or from cord blood.
No matter the source, a patient's best hope of a match is in a donor of similar ancestral background. However, cord blood transplants require a less precise genetic match between patient and donor than transplants which use adult stem cells. This makes cord blood a great option for those without a match in the adult registry.
Also, since cord blood stem cells are stored for use anytime, they can generally be made available to a patient more quickly than those obtained through a search for a matching adult donor.
Banking of cord blood temporarily suspended, but parents can still donate 
In June 2020, Canadian Blood Services suspended the processing and banking of new cord blood donations for approximately three months because of a global shortage of cord blood processing kits.  
We expect to be able to resume regular processing and banking in September 2022. However, regardless of the timing, we encourage parents-to-be to continue registering to donate their babies' cord blood if they plan to deliver at any of our four collection hospitals. The cord blood units collected while banking is suspended can continue to support quality assurance activities such as training, validation, and product/process improvement, as well as our Cord Blood for Research Program. 
Whether a cord blood donation is stored for transplants or is used for research that can lead to improved treatments and cures, it is certainly a gift that gives life twice.
You can also help patients by joining the adult stem cell registry
Like cord blood stem cells, adult stem cells can help treat multiple diseases and disorders. In most cases, the stem cell donation process is very similar to blood donation.
If you are between the ages of 17 and 35, you can start by joining Canadian Blood Services Stem Cell Registry. (Quebec residents should join the registry operated by Héma-Québec, which is open to those aged 18-35).
Those who join may be called to donate if matched to a patient anywhere in the world.
Our stem cell registry currently has more than 440,000 potential donors listed, including Dominika and Randell.
"For us, it was an easy decision to join the stem cell registry," says Dominika. "The registration procedure was so simple and didn't cost a thing. All it took was a few minutes of our time."
To join, start with our online questionnaire to find out if you're eligible. If you are, we will send you a free swab kit by mail. It will take you just a few minutes to swab the insides of your cheeks to collect a sample, and the process is painless. Then simply send the sample to us (postage is pre-paid).
After you join the registry, it could be weeks, months, or even years before you're contacted to donate. But when that day comes, a life may hang in the balance.
"I encourage everyone who is eligible to donate cord blood or join the stem cell registry," Dominika says. "Your donation could mean the difference between life and death for someone, whether it's a person in your family, your community, or a stranger in need."