Inventory Planning and Management
Management

Blood is a precious resource that must be carefully managed. Blood system stakeholders and patients expect a safe, secure, cost-effective, affordable and accessible supply of quality blood components and products. Adherence to blood system wide inventory management best practices can optimize donor collections, component manufacturing, and the inventory that a blood supplier and a hospital needs to keep on hand to meet patient needs, and contribute to minimizing component outdate rates. Consult the below tools for inventory management best practices.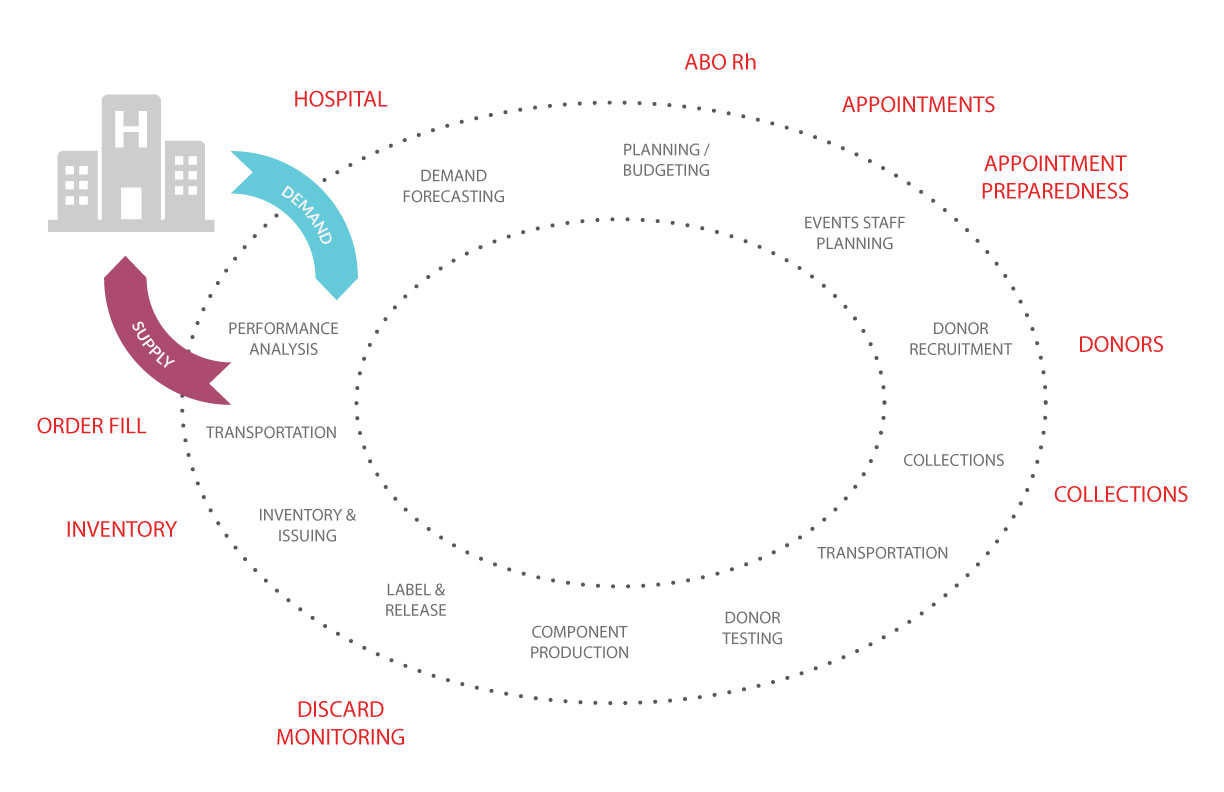 Daily Red Cell and Platelet Inventory Status Report

Canadian Blood Services provides a Daily Red Cell and Platelet Inventory Status report to hospitals and provincial blood offices. The report provides a snapshot of the local blood supplier inventory, as of 03:00 Eastern Standard Time, Monday through Friday. Report legend 
The national inventory held by Canadian Blood Services may be used to offset any local shortages. 
Blood Inventory Shortages Management

Even with carefully formulated collection and production plans, unexpected short term and long term shifts in demand may result in blood system inventory challenges.
To prepare for such a challenge, the Canadian Blood Services Provincial/Territorial Blood Liaison Committee asked the National Advisory Committee (NAC) on Blood and Blood Products to develop a framework to determine the equitable allocation of labile blood components in times of shortage. In response to that request NAC, in collaboration with Canadian Blood Services, produced the National Plan for the Management of Shortages of Labile Blood Components.