Urgent need for blood donors
---
Across Canada, patients like Andie Morrison are relying on donors
for happy holidays and a lifetime of possibilities
(OTTAWA) – Canadian Blood Services is calling on eligible blood donors to help fill 35,000 appointments by Jan. 6 to ensure that Canadian patients continue to have access to the blood and blood products they need over the holidays.

Blood collection centres will be open on Boxing Day and New Year's Day, as well as during other regular collection hours. New and existing donors are welcome and walk-ins will be accepted.

"The holiday period always presents challenges for us as we work to ensure we have enough blood and blood products to meet patients' needs," says Rick Prinzen, Canadian Blood Services' Chief Supply Chain Officer. "We know that Canadians are busy with travel and activities over the holidays, and we hope that they will make time to save a life and give blood. Canadian patients' lives depend on them."
Image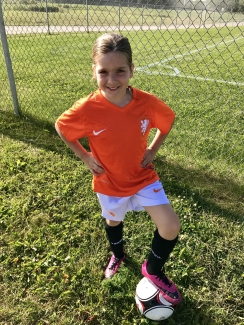 Platelets pose a particularly difficult challenge. Patients with serious bleeding or those undergoing cancer treatments rely on platelet donations, but with a shelf life of only seven days, the need for platelets is pressing and ongoing.

A brief time spent donating blood can give a patient a lifetime of possibilities. Thanks to the kindness of strangers, Jennifer Morrison continues to celebrate the holidays with her 10-year-old daughter, Andie.

Says Jennifer, "because Andie suffers from a very rare bone marrow failure called Diamond Blackfan Anemia, her body cannot produce red blood cells. Since she was nine weeks old, Andie has received blood transfusions every 3 weeks. She will receive her 150th transfusion on January 9th. Without regular donors, Andie would not be with us today, so thank you for continuing to give every chance you get."

To book an appointment to help patients like Andie, download the GiveBlood app available for iOS on the App Store or for Android on Google Play, call 1 888 2 DONATE (1 888 236 6283), or visit blood.ca. Canadians who are unable to give blood can give financially, and can encourage others in their networks to give blood on their behalf.