Canadian Blood Services welcomes new CFO, Jennifer Camelon
---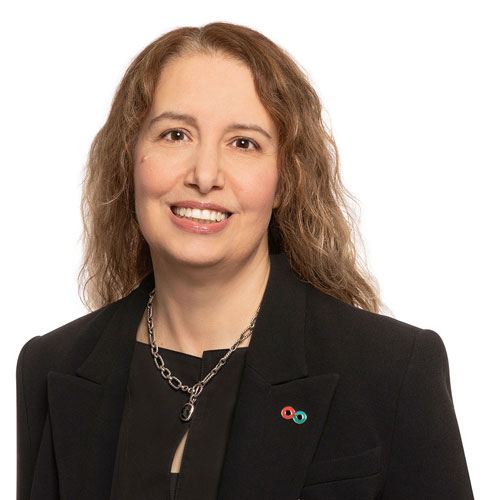 Following a rigorous national executive search involving many outstanding candidates, Canadian Blood Services is pleased to announce Jennifer Camelon as our next Chief Financial Officer (CFO) and vice-president, corporate services.  
Jennifer will officially join Canadian Blood Services on April 14, 2022 and will become the newest member of our executive management team.  
Jennifer comes to us from the Royal Canadian Mint (the Mint), where she held the role of senior vice-president and CFO for the past seven years. Her responsibilities at the Mint have significant parallels with her new role at Canadian Blood Services and include finance, corporate planning, procurement and supply chain and enterprise risk management. In this role, she also served as a key business representative to the Department of Finance and the Bank of Canada.  
 
Prior to joining the Mint, Jennifer was the CFO for QNX Software Systems, a company known for its innovative, market-leading technologies. Her past roles at QNX and other companies in the technology sector (Harman, Blackberry) have had a strong focus on research and development as well as quality processes and systems.  
Jennifer's long-time commitment to innovation, quality and fostering a positive customer experience aligns well with Canadian Blood Services' commitment to enhancing and saving the lives of patients.   
"We are eager to have Jennifer join our executive team," says CEO, Dr. Graham Sher. "As Pauline Port, our outgoing CFO, embarks on her well-earned retirement, we are sad to say goodbye. At the same time, we are also excited about learning from Jennifer. She rose to the top of an extensive search for the right candidate and I'm personally very keen to have the new expertise and perspective that she will bring into our organization. Welcome aboard Jennifer." 
In addition to her professional experience, Jennifer has received several accolades and designations. She is a chartered professional accountant (CPA, CA) and holds an ICD.D designation from the Institute of Corporate Directors, which represents a lifelong commitment to excellence in the boardroom. In 2005, the Ottawa Business Journal recognized her as one of the Top 40 under 40. She holds a Bachelor of Commerce from Queen's University and currently serves on the board of directors for Martello Technologies Group.  
Jennifer also has a personal connection to Canada's Lifeline — a few years ago, her son Marc ended up in the intensive care unit at the Children's Hospital of Eastern Ontario (CHEO) and required a blood transfusion.  
"I am most proud of my family and my role as a Mom and I've worked hard to ensure my two children have the best support possible to live their best life. Canadian Blood Services was there at a time when the support [my son] needed was out of my hands," said Jennifer.  

"I'm now looking forward to the opportunity to give back — to serve Canada and contribute to our health care sector, particularly as the country recovers from the pandemic."