10 Things to consider when planning a successful staycation
---
By Bianca Bujan
With so many amazing places to explore around the world, we often forget just how much there is to see and do in our own backyards. From trekking through nature's playground, to strolling through city streets, Canada's lush landscapes and urban centres have something to offer for travellers of all types.  
Instead of boarding a plane for your next vacation, consider a staycation closer to home, and enjoy the activities that can be found right in your own province. Not only will you still enjoy an escape from your busy everyday lives, but you'll see your own province from a new perspective. A local getaway can be just as rewarding as a vacation to a far-off place — if you do it right. To successfully plan your next staycation, here are 10 things that you should consider: 
1) Set your budget 
Unlike a vacation abroad, a close-to-home getaway doesn't have to break the bank. If your funds are tight, consider some of the free things to do in and around town. Go for a hike, stroll through a park, take in the sights around the city, or go for a paddle on a nearby lake, ocean, or river. Without the added costs of flights, exchange rates, and other expenses that can accumulate when travelling abroad, you can enjoy a more affordable getaway (and maybe even put a little money that you've saved aside for when it's safe to travel once more). 
2) Pick a theme 
Image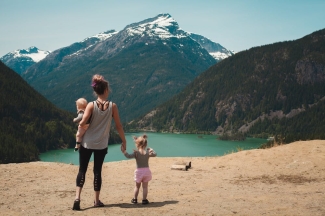 When planning a staycation, picking a theme will help you to determine what your goal may be for your getaway. Are you looking for family fun? A trip for two? A wellness weekend? Whether you're looking to connect with loved ones, or wind down with a weekend all to yourself, it helps to know what you'd like to do, and who you'd like to have with you as you plan your staycation. 
3) Research your accommodations 
Image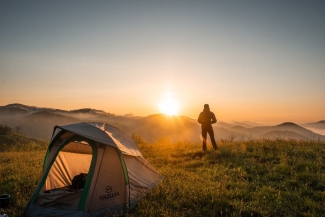 Whether you opt for a swanky hotel in the city, or prefer to give glamping a go, it's worth it to put in the time and effort to find somewhere you will be comfortable for your local getaway. Decide on a cozy spot to call home base, so you can settle in after your days of exploring. A restful night's sleep is almost as important as the list of activities that you enjoy when planning your local getaway.   
4) Be a tourist in your own town. 
Sometimes all it takes to create a successful staycation is to explore your own neighbourhood as if it's your first time in the area. Take a bus through town and pay attention to the sights along the way, visit your local art museum, discover a new restaurant, and hit all of the local tourist sites where you don't normally go. When you call somewhere home, it can be easy to forget why visitors from afar are drawn to your area.  
5) Schedule some downtime 
Regardless of how far you travel from home, it can be easy to jam pack your itinerary with activities to keep you busy — but it's important to schedule some downtime as well. Whether it's a massage at a local spa, or a quiet picnic in the park, allowing for some quiet time to relax and enjoy the break from your busy life is key.  
6) Step outside your comfort zone 
You don't have to travel to a new country to enjoy new experiences. Regardless of where you live and where you go, there's always something new to try, and ways to challenge yourself. Whether it's trying a new kind of cuisine, or checking bungee jumping off your bucket list, a staycation is a great excuse to step outside your comfort zone and try something new. 
7) Do something to give back 
It may not sound romantic, but donating blood can be a very personal, private thing to do. It's a selfless way to give patients in need the possibility of a stronger tomorrow — and donating blood with someone you love can be a bonding experience. The blood donation process is simple, and about an hour of your time could save someone's life.  
8) Unplug 
Leave your devices at home and enjoy some time away from emails, texts, and social media. Take a digital detox and enjoy some downtime instead, even if only for a few days. Disconnecting from your devices can sometimes be the best way to connect with your loved ones, and even with yourself as you enjoy a little time off from everything. 
9) Bring home a souvenir 
Image

Twin with your family in a set of tacky tourist tops, or bring home a cute coffee mug from your cozy  cottage escape. Travellers often bring home souvenirs from their visits abroad to remember their experiences, and you should do the same on your staycation. Bringing home a little keepsake is a great way to remember your getaway - even if it was a short distance from home. 
10) Capture the memories on camera 
Image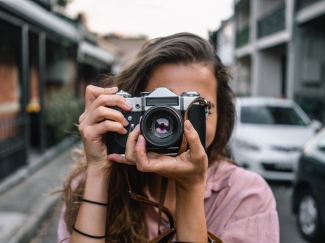 Whether you're taking a family trip to a neighbouring town or enjoying the sites just around the corner from home, it's important to enjoy the moment and capture the memories. All trips near or far deserve to be remembered. There's no better way to do so than to snap some special shots along the way and create a photo book, so you can remember your staycation for years to come. 
Bianca Bujan is an award-winning travel writer with bylines in Lonely Planet, Food & Wine, Canadian Geographic, Chatelaine, WestJet Magazine, The Globe & Mail, and others. She is also the Editor for WestCoast Families magazine. When she's not off on a new adventure or sharing stories of her travels, Bianca is exploring the outdoors with her family on BC's North Shore where she calls home. For more travel inspiration follow her at bitsofbee.com, or on Instagram @bitsofbee.