Help Make a Difference
Real people, real stories...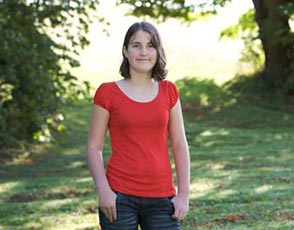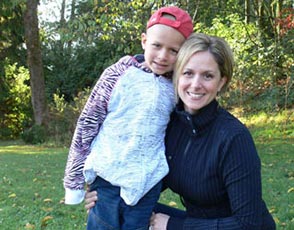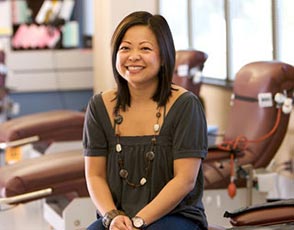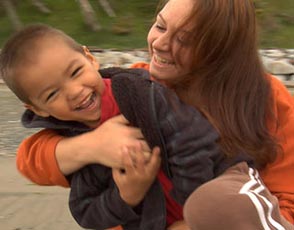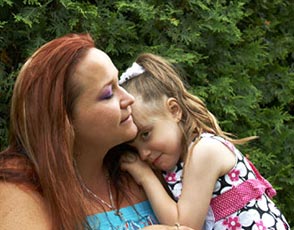 Francine's daughter, Laura, was diagnosed with Aplastic Anemia at 14 years old. She began receiving regular blood and platelet transfusions until Laura was able to find a stem cell match to become free of the rare blood disorder. "The news was an absolute shock to us. My husband, Syd, and I had been blood donors in the past, but this was the first time that we really realized that such a simple act can really mean the difference between life and death. We experienced firsthand the life-saving gift of blood donation."
-- Francine (Laura's Mom)
A week after her daughter Leelou was born, Jade experienced life-threatening postpartum hemorrhaging and required dozens of units of blood and blood products to keep her alive. "It saved my life. I know without a doubt that had it not been for the blood given to me that night, I would not be here today. I am so incredibly grateful and lucky to have come out of this experience with my full health and a bright future ahead of me."
Aiden's mom, Deborah, never dreamed that her son would be diagnosed with Acute Leukemia at only 5 years old. From Kelowna General Hospital, Aiden had to be air lifted to B.C. Children's Hospital and immediately began chemotherapy treatment. Aiden also received dozens of blood products over that next year. They hope that donors will continue to be there to provide the necessary treatments for his recovery.
Madison was born on March 13th, 2008 with congenital heart disease. At the age of 2 months Madison was admitted to hospital after a routine cardiology check-up to undergo a cardiac catheter procedure. Three weeks later at the age of 3 months, she was admitted to undergo an operation to insert a shunt during which she received her blood first transfusion. It is extremely important to our family that we give back as much as we possibly can and in any manner that proves to be most beneficial.
-- Natalie (Madison's Mom)
Gabe's journey started February 7th, 2010 when we discovered that he had leukemia… and our world dropped. We were told that he had acute lymphoblastic leukemia and that we were lucky that it was an early onset, so they started him on chemotherapy the very day we got there. He needed 8 transfusions in one week. If I were to be able to pass on a message to people out there, it is to know that you could save a two years old's life… you could save someone's life.