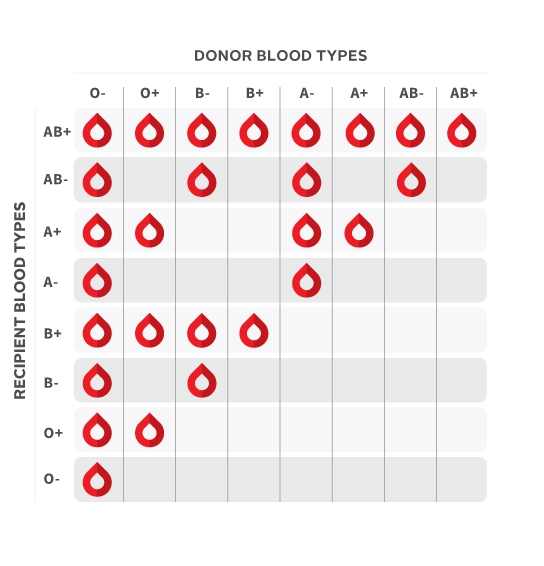 Understanding your blood type
Everyone has a type. You belong to one of four: O, A, B and AB. An additional factor — the 'Rh factor' — determines whether your type is positive or negative. Knowing your blood type is important not only because it determines who you can donate blood to but also who you can receive blood from.
Don't know your blood type?
Every donor is tested as part of the blood donation process to identify exactly which type they belong to. Book your appointment to donate blood and find out.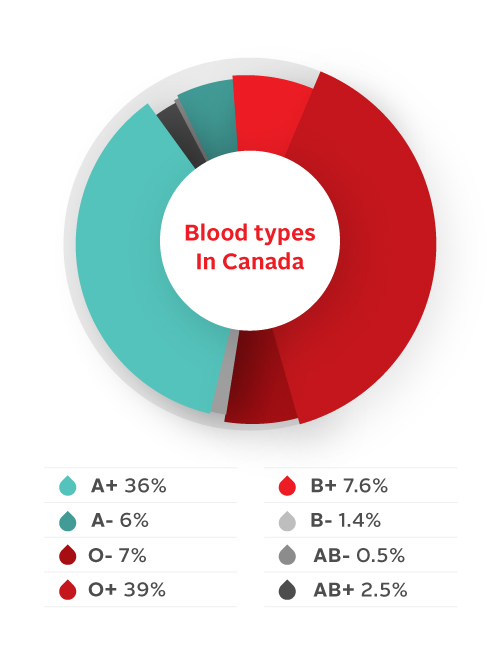 Rare blood program

Did you know that some people's blood is rarer than others? It's not just about being type A, B, O or AB. On the surface of our red blood cells are proteins called antigens. There are more than 600 known antigens — and some combinations of antigens are far less common than others. 
Whenever a blood transfusion is required, time is of the essence. But if someone in need has a rare blood type, finding a matching donor can be hard. Through our rare blood program, we make sure lifesaving rare blood is available to patients whenever and wherever it's needed. To deliver on that promise, we need everyone with rare blood to donate regularly.