Don't wait to be affected to give back, says two-time leukemia survivor and blood, platelet and cord blood recipient
---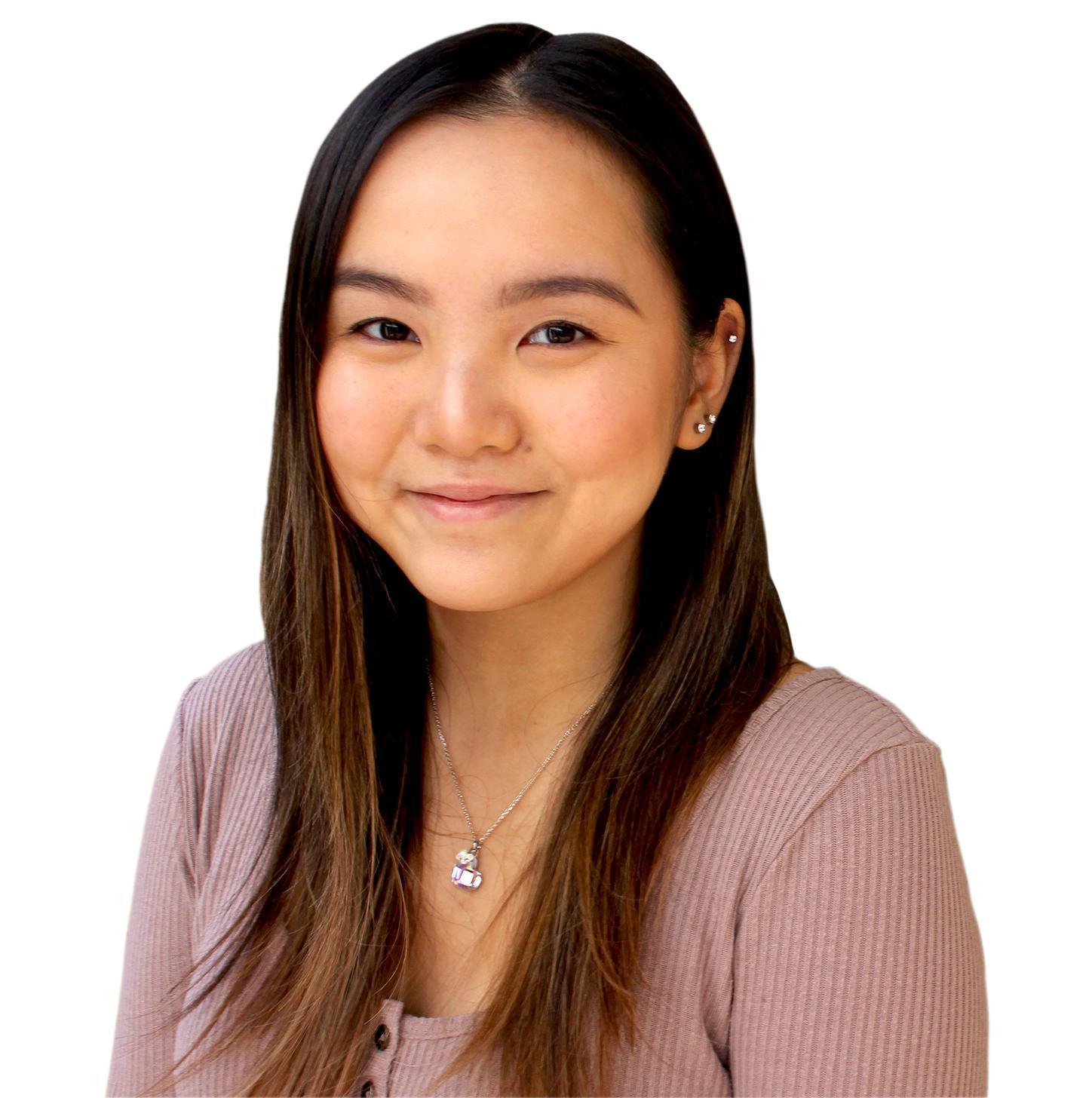 With the stress of exams and the excitement of the upcoming holiday season hanging in the air, 20-year old Crystal Nguyen sits behind a small booth in the middle of her college campus, while her fellow students buzz by.
Most rush past the bright red table without stopping as they try to make it on time for class, but those who do slow down to read the Canadian Blood Services posters are greeted by a bright-eyed young woman with a warm and inviting smile – and an incredible story.
Today, Crystal looks like your typical college student – and in most ways, she is. But unlike the majority of her peers, she is also a two-time leukemia survivor.
Between the ages of 12 and 15, Crystal fought cancer twice. Over the course of those three years and countless rounds of chemotherapy, she received 151 total blood and platelet transfusions, and one stem cell transplant from cord blood.
She says that before her diagnosis, she didn't really understand the importance of donating blood and blood products or giving financially to Canadian Blood Services.
Since experiencing firsthand how donors from across the country come together each day to save lives, however, Crystal has become a strong advocate for Canada's Lifeline.
Now in her fifth year of remission from cancer, Crystal takes every opportunity she can to encourage others to donate – from participating in donor recruitment events at her school to raising awareness through national campaigns about the many ways that people can give; from whole blood to umbilical cord blood, to financial donations.
"Before my cancer diagnosis, I didn't understand the importance of donating blood". Now I know that those donations help save people like me, and I know how incredibly valuable – and easy – it is to save a life," says Crystal.
"You don't have to wait to be directly impacted to give back."
"I needed ongoing blood and platelet transfusions to keep me going"
For Crystal, it all started when she was 12, and suddenly began feeling intense pain in her right arm.
The pain eventually started to move into her legs and she became lethargic and feverish and lost her appetite, prompting a visit to her family doctor.
Before she knew it, Crystal says she was rushed to the nearest emergency room, where she began overhearing words like "chemotherapy" and "cancer".
Her diagnosis of acute myeloid leukemia was confirmed shortly afterwards, and treatment began straight away. The cancer was not only extremely aggressive, but it had also been caught at a very late stage.
During Crystal's treatment, she required ongoing blood and platelet transfusions to keep her going. "After every session of chemotherapy, my blood counts would drop down and I would need a top up of either platelets or red blood cells – or both," she says.
When she reached the "lowest point" in her treatment – a sepsis infection that knocked her into a coma for two and a half weeks – she says regular blood and platelet transfusions were what kept her alive.
Thanks to the support of her family, her doctors and the lifesaving gifts of donors, Crystal was able to wake up from her coma. From there, she slowly got on the recovery path and ended up in remission.
Then, right before Crystal's 15th birthday, the cancer came back.
"Cord blood saved my life"
Crystal underwent two more rounds of chemotherapy to try to wipe out all the cancer cells and once again found herself in the familiar routine of receiving blood and/or platelets almost every week.
Once she made it though chemotherapy for the second time, yet another challenge was awaiting her.
Her doctor informed her that a bone marrow transplant was her best chance at ensuring the cancer wouldn't come back again. But because Crystal is Vietnamese, she needed to find a stem cell donor that was of a similar ethnic background.
Only about 31 percent of the donors in Canada's stem cell registry are ethnically diverse, and Crystal quickly learned that her odds of finding a donor were slim, especially after failing to find an eligible match from her immediate family.
Thankfully, after about a month, Crystal's family received the lifesaving call they were hoping for: through Canadian Blood Services' international networks of stem cell registries and cord blood banks, a matching umbilical cord blood unit had been located.
"At the time, I didn't know much about cord blood, but now a day rarely goes by where I don't think about how incredible this gift was," says Crystal.
She says she was especially touched to learn that financial donors from across the country helped build Canadian Blood Services' Cord Blood Bank, to increase matching opportunities for ethnically diverse patients like her.
"That cord blood transplant was the final treatment I needed to really knock out the rest of my cancer cells and get on the road to recovery," she says. "With my leukemia being so aggressive, I don't know if I would be in remission today without that cord blood transplant. I don't even know if I would be here today at all without it."
"I really believe that [donors] are modern day heroes," she says.
Thankfully, Crystal is now healthy and five years into remission (and counting). She is looking forward to spending the holiday season at home with her family and is eager to dive into a much more welcome challenge in January: the practical nursing program at her college.
In addition to her becoming a strong advocate for Canadian Blood Services, her cancer journey has also inspired her to pursue a career as a pediatric oncology nurse.
Crystal is living proof that your donations make a difference. But so many other patients like her still need your support.
To keep pace with demand, Canadian Blood Services needs to attract over 100,000 new blood donors each year to meet every patient's needs. When you make a financial donation to Canadian Blood Services, you play a critical role in helping to connect patients like Crystal with the life essentials they need to stay alive and keep going. Making a financial donation is also a meaningful alternative for those who cannot donate blood, but still want to help save and improve lives.
Your financial gift this holiday season can help ensure that another Canadian like Crystal will wake up healthy tomorrow. Find out how you can make a lifesaving difference today at give.blood.ca.