Teachers inspire inside and outside of the classroom
---
The Red Deer Public School Division has been a large supporter of Canadian Blood Services for a number of years. This year, as a part of their Community Wellness Program, they issued a call to action to encourage their 1,300 staff donate blood.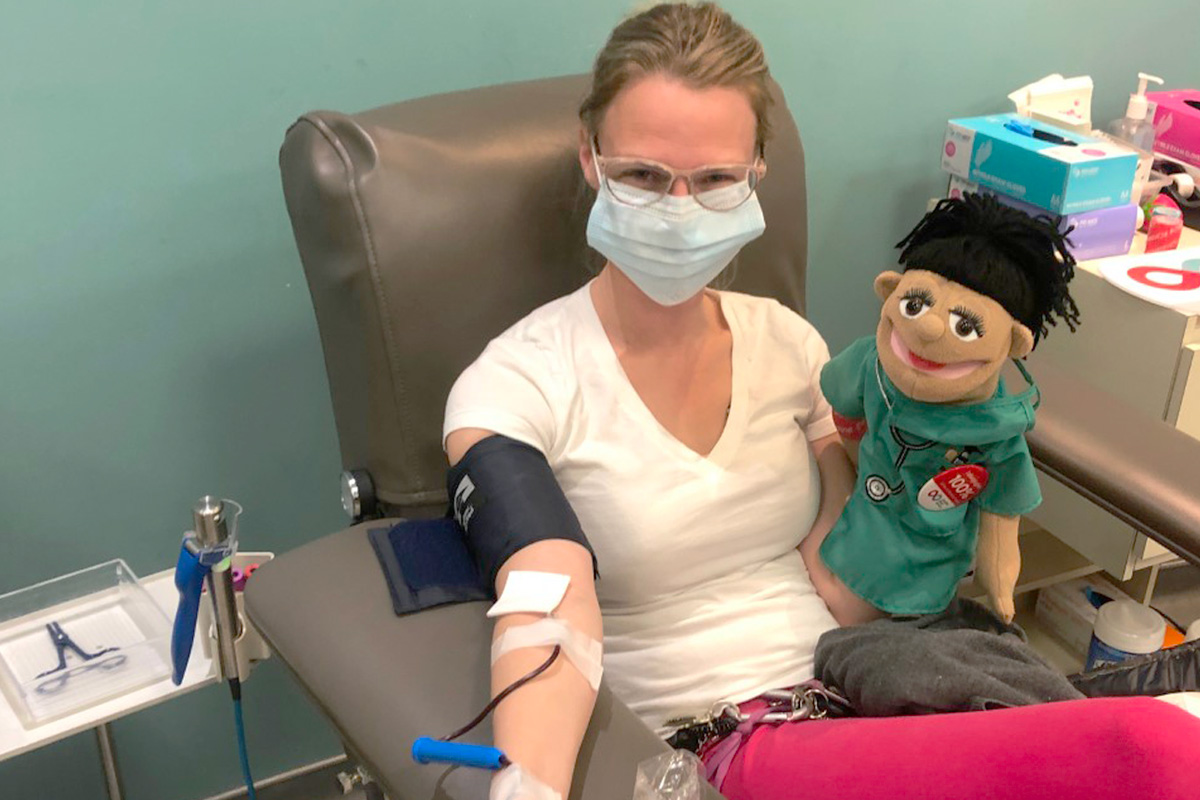 Mrs. Chin brought her pre-K classroom assistant, Dr. Abby with her to donate blood. Dr Abby, helps teach the three and four-year-old students about health and wellness.
Adrienne Chin, a pre-kindergarten teacher and passionate blood donor, saw a unique opportunity to use her 13th blood donation to introduce her students to this important topic. Mrs. Chin brought, Dr. Abbey, her health class teaching assistant with her. Although Dr. Abbey wasn't able to donate, she shared an important message with the young students. The three and four-year-olds learned that sometimes people in hospitals need blood to help them feel better, and donors make sure the blood is there when they need it.
Not only was this partnership with the school division a strong influence on their employees, but the message of the power of blood donations spread throughout other classrooms as well.