Local partner finds new ways to encourage blood donations
---
Whether donating as a team at the King Street Donor Centre in Toronto, participating in the Law Challenge or adapting to the new norm with virtual blood donation challenges, McLeish Orlando LLP continues to be an important part of Canada's Lifeline.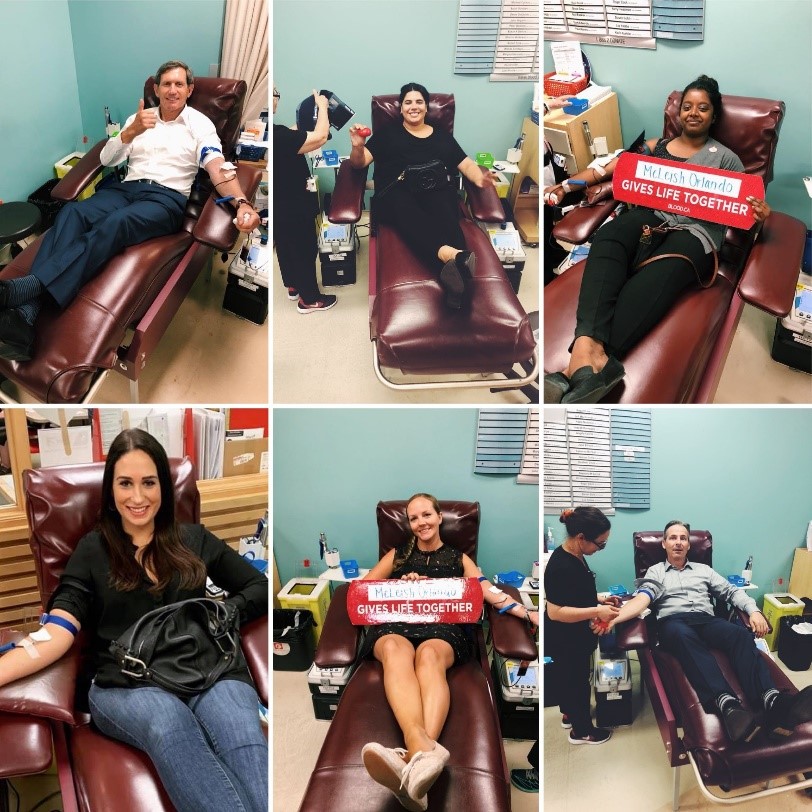 McLeish Orlando LLP employees donating blood over the years at King St Donor Centre. Photo taken pre-covid.
"Giving back to the community has always been an important part of the firm culture at McLeish Orlando" said Joseph Cescon, Partner, McLeish Orlando LLP. "For as long as I can remember, we have hosted a blood drive. While many in our organization participated, I was "too busy" as young lawyer to find time to donate. Then when my 2-year old daughter was faced with a medical emergency that required an urgent blood transfusion, my family became eternally grateful to those who had made time to donate blood."
"As part of our commitment to help ensure there is ample an supply for those who need it, my family has committed to become regular donors, and many of our friends and colleagues have generously joined us. As part of this initiative, we are now excited to launch a program that will promote ongoing donations throughout the year. Donating blood is an essential, simple act that is too often deferred. Schedule a time today."
In past years, McLeish Orlando LLP has held up to two blood donation drives annually to demonstrate their continued support to the community. They have celebrated their act of kindness and vocalized the importance of donating blood with the hopes that more people will join them in their efforts to help local patients in need of blood and blood products. As a proud partner, they continue to share their experiences through their social blog, e-newsletter and on social media.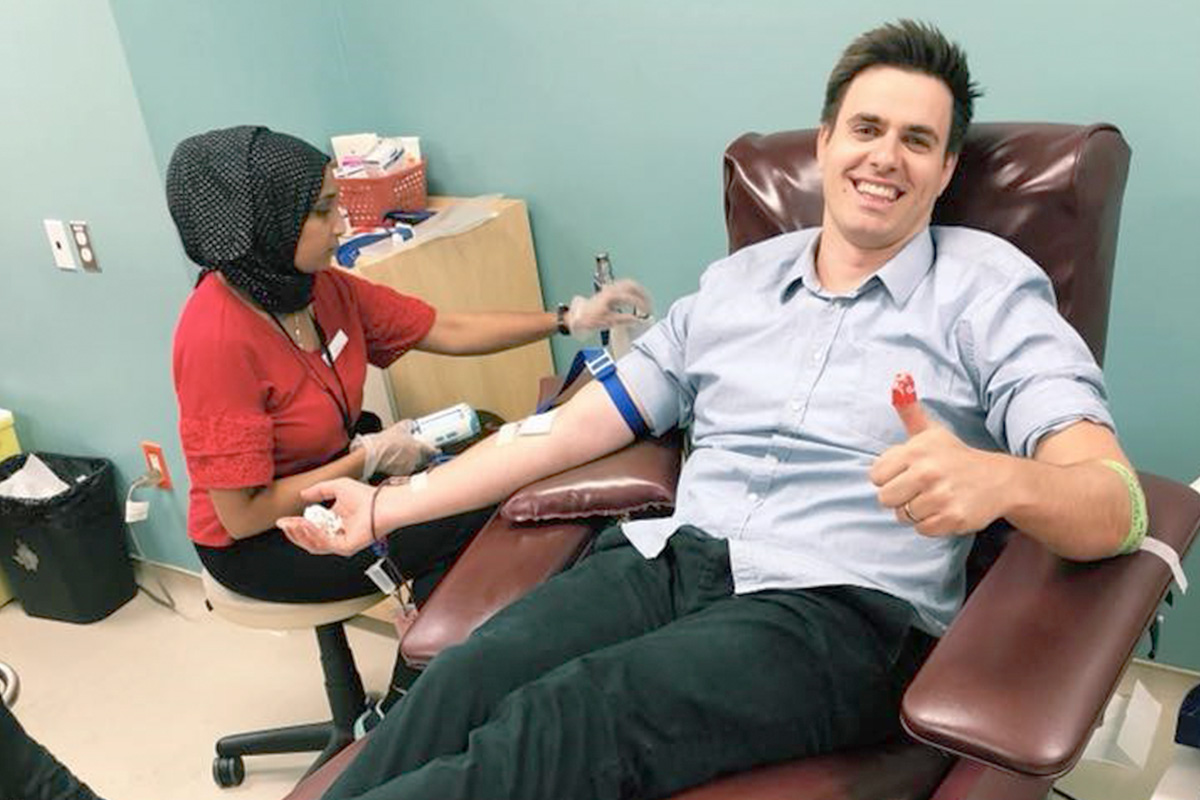 Joseph Cescon, Partner, McLeish Orlando LLP. Photo taken pre-covid.
In 2018, McLeish Orlando LLP participated in the Summer Law Challenge, taking first place for the greatest number of new donors, and second place for overall donations. As part of World Blood Donor Day 2020, they held a virtual blood drive, allowing staff to take two hours off to help save lives. This year, to kick off National Blood Donor Week, McLeish Orlando LLP launched a new company policy allowing staff to take two hours off work to donate blood. They have also pledged to donate 100 units of blood by December.
"A lot has changed in Toronto over the last 18 months," said Kristie Upton, Territory Manager with Canadian Blood Services. " Donor centres in downtown Toronto, typically some of the most active in the country, are now having a difficult time meeting patient needs because of lower donor turnout. I'm excited to see McLeish Orlando LLP continue to support Canada's Lifeline with new and exciting activities to engage their team."
Thank you, McLeish Orlando LLP for leading by example and being a proud Partner for Life!