Kinsmen Club of Coaldale support plasma donor centre
---
The Kinsmen Club of Coaldale have shown exceptional generosity over the years, and are carrying on the tradition of giving to help meet Canadian patient needs at our new plasma donor centre in Lethbridge.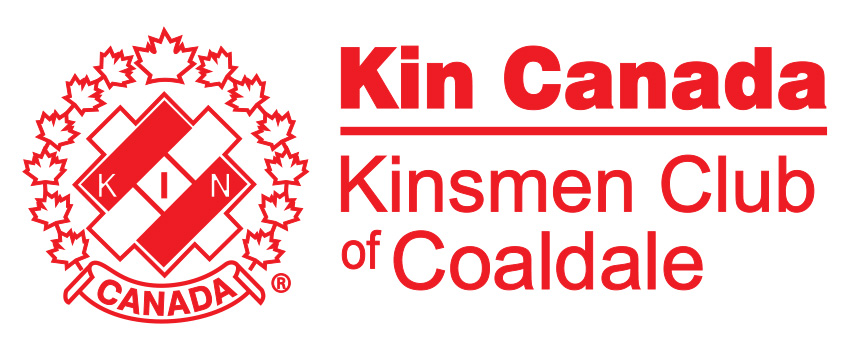 Plasma is the protein-rich liquid in blood that helps other blood components circulate throughout our bodies. It can be transfused directly into patients or used to manufacture specialized medicines, called plasma protein products. The proteins in plasma support our immune system and help control excessive bleeding.
Donated plasma is used in the treatment of a growing number of life-threatening conditions including bleeding disorders, liver diseases and many types of cancers.
Serving the Community's Greatest Need
Founded by Hal Rogers on Feb. 20, 1920, Kin Canada is the nation's largest Canadian service club organizations.
Kinsmen, Kinette and Kin Clubs across the country work to better their communities, enhance the well-being of Canadians and improve the environment. The association boasts a proud history dedicated to fostering life-long friendships while 'Serving the Community's Greatest Need."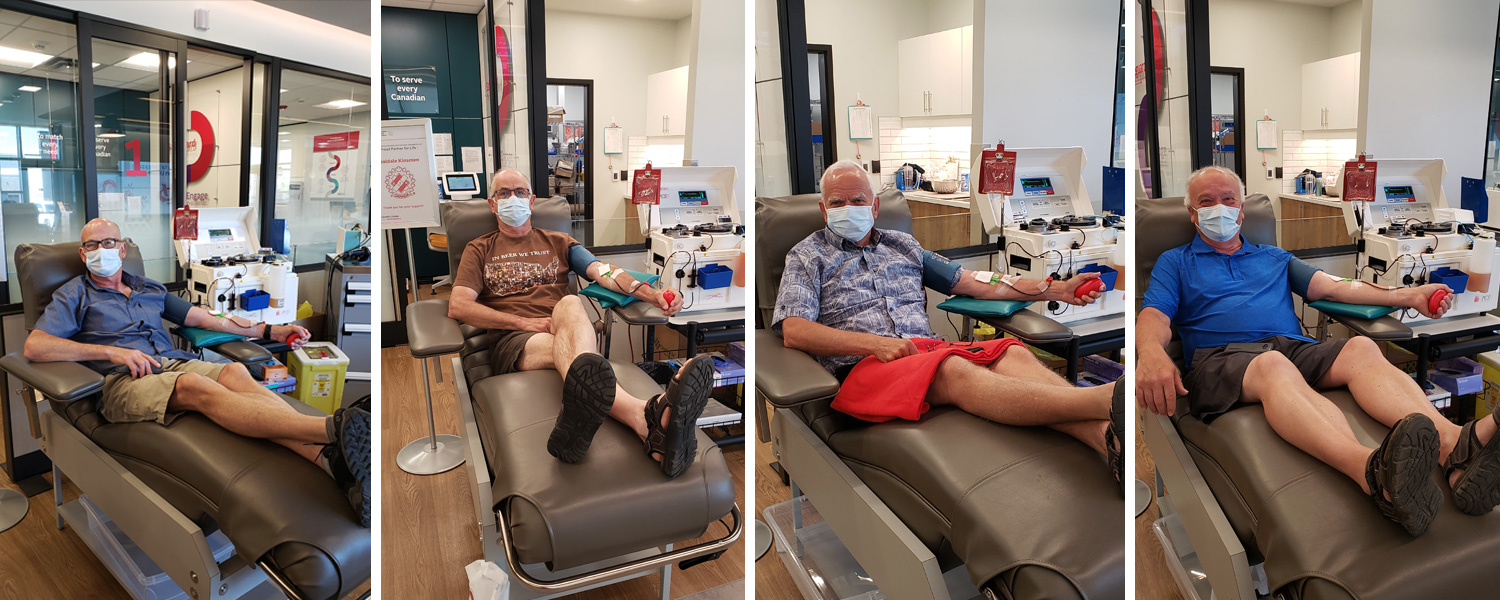 Left to right: Dave W., Jack V., Joseph M., and Stan M. donating plasma at the Lethbridge donor centre
Today, the need for plasma is more than four times what is currently collected in Canada.
In keeping with its values, the Coaldale Kinsmen pledge 96 donations annually. Led by member Joseph Michielsen, the group adopts beds at the donor centre monthly. Lethbridge plasma staff look forward to seeing these dedicated donors the first Wednesday of each month.
The plasma donation process is much like whole blood donation, the difference is that a centrifuge device is used to separate the plasma from the rest of the whole blood components. In this process,only plasma is collected while the platelets and red blood cells are returned to your body. It only takes about 20 minutes longer than a whole blood donation. Plasma can be donated much more frequently than whole blood, since the platelets and red blood cells are returned to the donor's body. (Every seven days for male and every 14 days for female.)