Bringing hope to patients across Canada and the world
---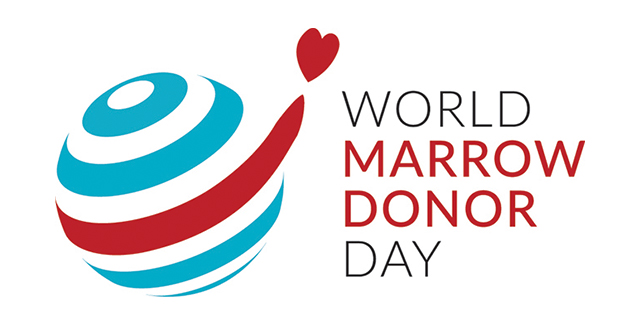 World Marrow Donor Day (WMDD) is celebrated annually around the world on the third Saturday of September. In 2021, it falls on September 18th. This day is celebrated in more than 50 countries, on all continents, reaching hundreds of thousands of people.
Each year, hundreds of patients in Canada, with diseases such as leukemia, lymphoma and aplastic anemia, need a stem cell transplant to save their life. Many face challenges finding a matching donor.
Less than 25 per cent of patients are successfully matched with someone in their own family. The other 75 per cent must rely on an unrelated volunteer donor to save their life.
Patients are more likely to find a match with a donor who shares their ethnic background. Currently, only 31 per cent of Canadian Blood Services Stem Cell Registry is ethnically diverse, making it harder for some patients to find a match.
This year, Canadian Blood Services will be participating in a 24 hour Live Stream event in collaboration with international stem cell registries. This virtual celebration will reach a global audience and consist of video and content from various international registries. It will highlight donor and patient stories, as well as information relating to stem cells. Tune in on September 18, 2021.
Over 80 diseases and disorders can be treated with a stem cell transplant. Our bodies are constantly manufacturing these cells and without them, the consequences can be life-threatening.
Stem cells can be donated in three ways:
Peripheral blood stem cells drawn with a needle in a nonsurgical procedure done at the hospital
Bone marrow collection, which involves a day surgical procedure performed under general anesthesia, where bone marrow is withdrawn from the back of the hip bones
Umbilical cord blood, collected with a mother's consent, from the umbilical cord and placenta after the safe delivery of the baby
Are you between the age of 17 and 35 and in good general health? You may be eligible to join the Canadian Blood Services Stem Cell Registry. Find out if you are eligible by completing the registration questionnaire. We are dedicated to recruiting healthy committed volunteer donors across Canada and around the world. A patient's best chance of finding a matching donor is among those who share their ethnic background.