'Canadian Blood Services is the first place I've felt heard'
Rim Araia, plasma protein and related products coordinator, shares her thoughts on inclusion this Black History Month 
February 24, 2022
As we celebrate Black history and excellence at Canada's Lifeline during Black History Month, we're bringing you stories about Black contributions and connections to Canadian Blood Services. Rim Araia — pictured above with her husband, Lu, and their two children, Leah and Noah — is a program coordinator with our plasma protein and related products formulary program in Ottawa, Ont. Here, she reflects on the importance of Black inclusion, in her own words.
I worked for many years at different organizations before joining the plasma protein and related products — or PPRP — team at Canadian Blood Services. We're a small team of seven and still fairly new, having just formed in 2019. Our team is responsible for ensuring a sustainable program so that patients have access to consistent and effective PPRP medications for their care.
Knowing that we are contributing to the overall health of people throughout Canada is one of the things I enjoy most about my work. The other is seeing Canadian Blood Services' commitment to diversity, equity, and inclusion.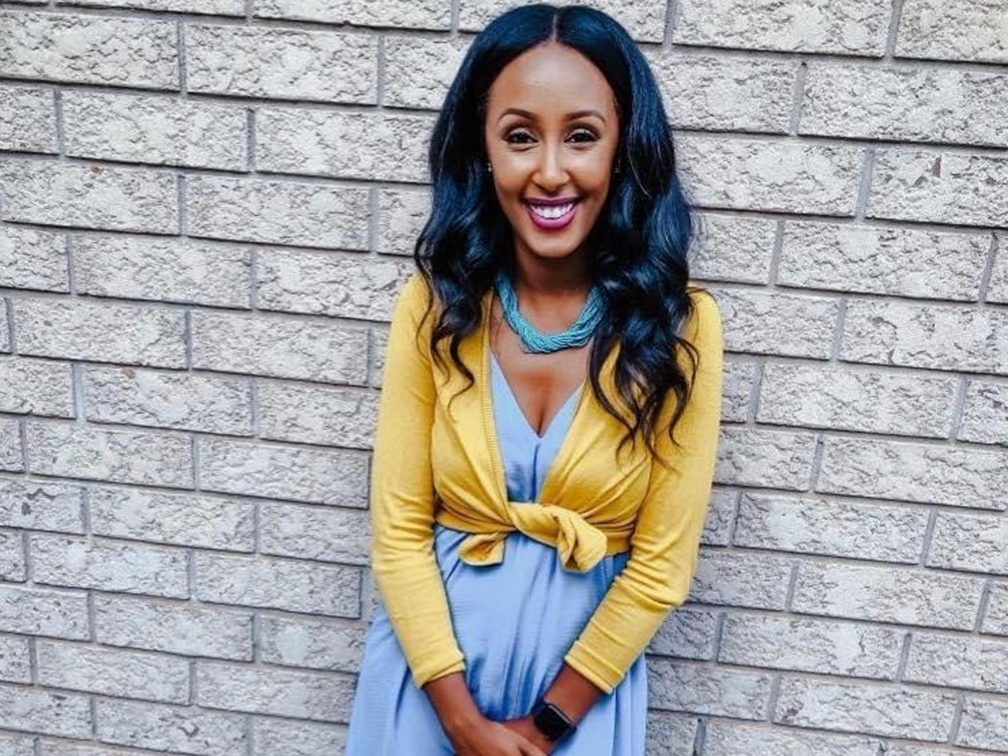 Rim Araia, program coordinator with our plasma protein and related products formulary program, has been with Canadian Blood Services since 2019.
This is the first time I've worked for an organization where I feel like I'm constantly heard and considered. It's the first time I feel cared for and welcomed, and that my well-being truly matters to my employer. It's also the first time where I've seen such a level of transparency from the top-down, which is something I deeply appreciate.
And I'm not the only person who feels this way. During our annual service awards, a recognition event for longstanding employees, we always have people celebrating 15, 20, 30-plus years with Canadian Blood Services. To me, that speaks volumes. This is where I see myself retiring.
That's not to say that there are no improvements to be made.
I chose to participate in Black History Month because I believe in the importance of visibility. There have been many times where I find that I'm the only Black person at the table.
It's something I always find interesting because I was born in Ottawa to immigrant parents and raised in a community where everyone looked like me. I knew issues around racial disparities existed, but it wasn't until I entered the workforce that I became conscious of how widespread they are.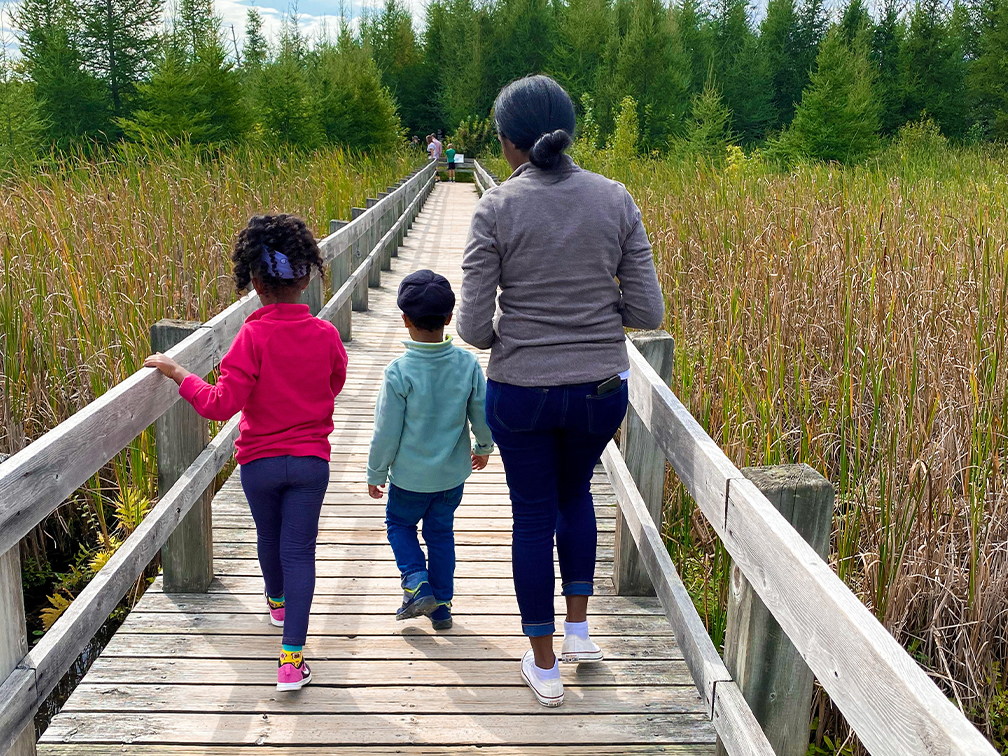 Rim Araia, pictured with her two children, Leah and Noah.
We are seeing more diversity throughout the organization, but we still don't have much representation at the executive or director levels, or even within certain departments. Our team does a lot of cross-divisional work and oftentimes I'm working mostly with men and very few racialized colleagues.
This is why I feel it's important I speak up and contribute to these conversations. It would be nice to see more people who look like me, more people of colour, more women, representing Canadian Blood Services and contributing to the great work here.
It is wonderful to see that we are continuing in that direction, and I'm happy knowing that I'm contributing to our work in this area.
As we celebrate Black history and excellence at Canada's Lifeline this February, we commit to further evolving our practices and policies that create safer, more equitable and more inclusive spaces for all. Learn more about our commitment to diversity, equity and inclusion at blood.ca/DEI.