Deborah and Aiden – Surrey, BC
Image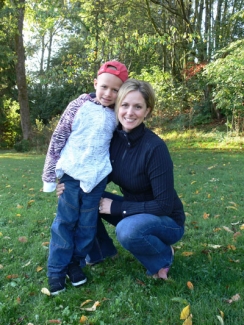 RCMP Officer Deborah Rogers never dreamed that her son, Aiden, would face cancer at only five years old. Yet, that is the reality the young mother is facing at the moment, as her son battles Acute Leukemia.
Aiden was diagnosed after symptoms of fatigue, paleness, and bruising appeared. Aiden was rushed to Kelowna General Hospital, where the family used to live, and then airlifted to B.C. Children's Hospital the next day, where he immediately began chemotherapy treatment. He has received dozens of blood products that year while fighting leukemia.
Aiden receives regular treatment for his disease; the hope is that it will continue to work. The next step for Aiden would be a lifesaving stem cell transplant. Being there, ready for the call, means that Aiden has a great chance of finding a match if he needs it.