Hospital Newsletter Fall 2018
Are you aware of the National Blood Shortages Plan?
The purpose of the plan is to maximize the effectiveness of a response to any crisis which impacts the adequacy of the blood supply in Canada.
Now posted
Recommendations for Use of Irradiated Blood Components in Canada
Have you heard about Canadian Blood Services' Rare Blood Program?
Have you heard about Canadian Blood Services' Rare Blood Program? (PDF)
On the surface of our red blood cells are proteins called antigens. There are more than 600 known antigens — and some combinations of antigens are far less common than others. Blood is generally considered rare when one person in 500 is negative for a single specific antigen, or if one person in 500 has the same combination of antigens. 
In May 2018, Canadian Blood Services launched a Rare Blood Program. The program was established to allow us to evolve from an ad hoc program, where we responded when a need was identified, to a proactive formal program that uses genotyping and serological typing to identify donors with rare antigen combinations or who lack specific antigens. This program also allows Canadian Blood Services to establish a rare units inventory, and develop defined processes for replenishing rare units as they are transfused. 
Genotype testing has identified several donors of interest over the past few months, including donors who were U negative, Lub negative, and RzRz (DCE/DCE). 
Hospital patients who develop antibodies because they lack a common occurring antigen can be rare. Such patients will be issued a pamphlet and card explaining their rare status situation. Siblings of such patients are the best option to have inherited the same rare antigen type, other family members are less likely to share the same type. In these circumstances, we ask that patients and transfusion services encourage siblings of patients to identify themselves to Canadian Blood Services for further testing. Patients could also become future blood donors. 
The initial focus of the Rare Blood Program is on rare red blood cells (liquid and frozen inventory) and end to end processes. When a request is received and after consultation with Canadian Blood Services, an internal search for a suitable unit is performed. If a unit or eligible donor cannot be located, our team will contact other international blood systems to determine if they have a suitable unit, or donor that can donate. 
To close the loop, we are now consistently collecting rare units utilization and follow up data. This includes whether the rare unit was transfused to the intended patient, was discarded, or was returned to Canadian Blood Services on an exceptional basis. Returned units may be frozen for future transfusion needs. The Rare Blood Program will also initiate follow up consultation with the hospital to determine the outcome of the transfusion, as well as the patient's outcome. 
Read more about Canadian Blood Services' Rare Blood Program here 
Blog post: Rare blood: a program to ensure access to blood no matter how rare 
---
Blood System Inventory Management Best Practices Guide – New updates
Blood System Inventory Management Best Practices Guide – New updates (PDF)
Canadian Blood Services is pleased to announce that an update to our Blood System Inventory Management Best Practices Guide has been released. The update includes: 
Information about the importance of data for effective inventory management and the benefits for hospitals that use red cell demand trend graphs and definitions for average daily red cell demand (ADRD), and inventory index (II). 
Recommended K negative target red blood cell inventory levels to provide K negative RBCs for women of child bearing potential, aligning with international recommendations. 
Recommended antigen negative target RBC inventory levels for other RBC antigens have been updated based on hospital annual RBC transfusion rates 
The first update may be very useful for hospitals: "Tracking and monitoring the ADRD and II will assist hospitals with optimizing their target inventory levels to better match actual demand and reduce outdates", explains Cheryl Doncaster, senior project manager, Canadian Blood Services. 
The second updated guideline provides recommendations for hospitals who wish to adopt the practice of routine transfusion of K negative RBCs to all females of childbearing potential. Many international guidelines make this recommendation. 
"Providing K negative red cells to female patients of child bearing potential is feasible in Canada in most cases without the requirement for additional antigen testing by hospital transfusion services," says Dr. Gwen Clarke, associate medical director, Donor and Clinical Services. 
The third update is based on a change that took place in March 2018 when Canadian Blood Services began printing "tested-once" antigens on our RBC end label. This change allowed us to automate a manual process, and removed the need to manually apply a tag for "tested-once" RBC extended antigens. This change improved the number of RBC antigens printing on the end label, and reduced the need for hospital customers to perform antigen-typing using expensive RBC antisera. If hospitals choose to follow the updated recommendations, there is potential to reduce the turnaround time to provide antigen negative RBCs for patients with the more common newly identified clinically significant RBC antibodies (anti-E, anti-c, anti-K). 
The updated guide once again includes a poster version, and all resources are available here.
---
Diagnostic services web section on blood.ca: an update
Diagnostic services web section on blood.ca: an update (PDF)
 The Diagnostic Services section located on www.blood.ca was first introduced in 2011. 
In April 2016, Canadian Blood Services issued a survey to hospital customers asking for feedback from the provinces on the Diagnostic Services web section. The feedback was loud and clear. We needed to make it easier for our customers to find forms (76 per cent of respondents agreed) and test information (61 percent of respondents agreed). 
On June 25, 2018, we launched a new web section under the new title "Laboratory Services". And, on Sept. 28, blood.ca got a makeover resulting in a new look and feel to accompany an easier to navigate resource.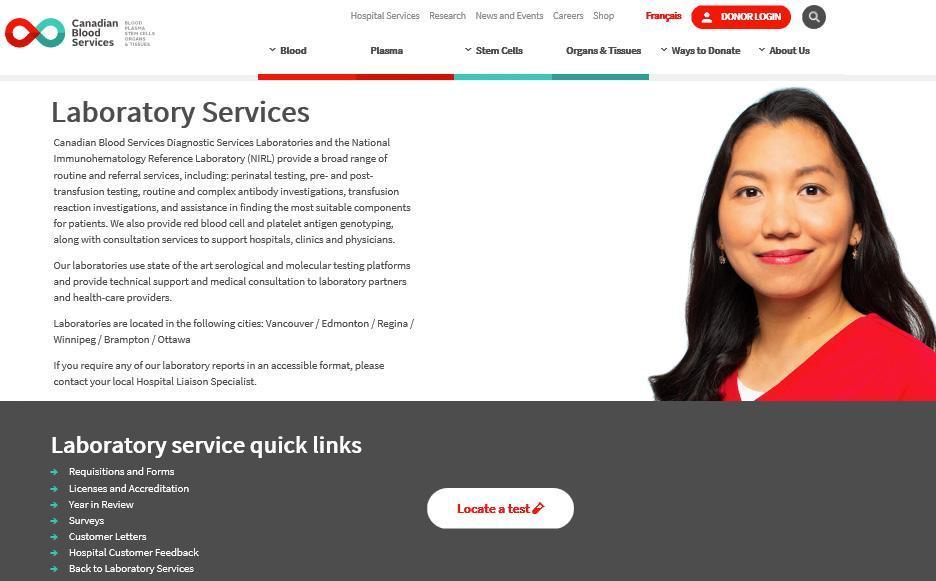 This section of blood.ca includes Diagnostic Services Laboratories, National Immunohematology Reference Laboratory (NIRL) and the National Platelet Immunology Reference Laboratory (NPIRL), formerly called the Winnipeg Platelet Immunology Laboratory 
The updated online Laboratory Services section provides easy access by test services, or through a new feature called the Test Catalogue. 
New Test Catalogue (Locate a Test) — allows quick access to available tests by selecting either the test service required, the Canadian Blood Services testing site, or a dropdown test menu. The test menu provides test details, sample collection information, downloadable requisitions, and shipping instructions.
This update was important to continue to meet the needs of our valued customers. 
Contact your local Hospital Liaison Specialist if you have questions about the updated web section and the services available. 
---
Marking our 20th year with a renewed brand promise to Canadians
Marking our 20th year with a renewed brand promise to Canadians (PDF)
On September 28, 2018, we were proud to initiate a new chapter in our story with the unveiling of a renewed brand and an expanded commitment to Canadian patients in commemoration of our 20-year anniversary. 
The work that Canadian Blood Services began 20 years ago has changed over time. Born from crisis, the early years were about establishing trust in Canada's blood system. To earn the privilege of serving patients, we have relied on the collective efforts of a diverse community of committed partners and stakeholders, and we will continue to do so. 
While we have moved beyond crisis to confidence, new technologies, evolving threats and growing demands are now impacting every aspect of health-care. Likewise, the role of Canadian Blood Services has grown beyond blood: today, the focus is on life essentials for transfusion and transplantation. To remain relevant and capable of delivering on our commitments, in an increasingly competitive environment, the organization must continue to adapt and evolve. 
"Our brand is much more than just a logo or a tagline. It is what sets us apart. It is what we believe in. And, it is how collectively, all of us will work together to deliver on our promise to Canadians." ~ Dr. Graham Sher, CEO, Canadian Blood Services. 
This promise — to champion and safeguard Canada's national lifeline for blood, plasma, stem cells, and organs and tissues — was broadcast across the country, as donors, recipients, employees, volunteers, and stakeholders came together to mark our milestone anniversary. 
Renewing the brand is part of a multi-year plan by Canadian Blood Services to improve the donor experience and engage the donor of the future. The transition to a new visual identity, which is based on the universal symbol for infinity, will gradually be phased in. Many materials will only change as they reach the end of their life cycle, and as supplies are exhausted. 
Learn more about how our story is changing… 
BloodTechNet Award Program
Supporting the development of innovative educational projects that network the transfusion, cellular therapy and transplantation communities in Canada. Current competition application deadline: November 30, 2018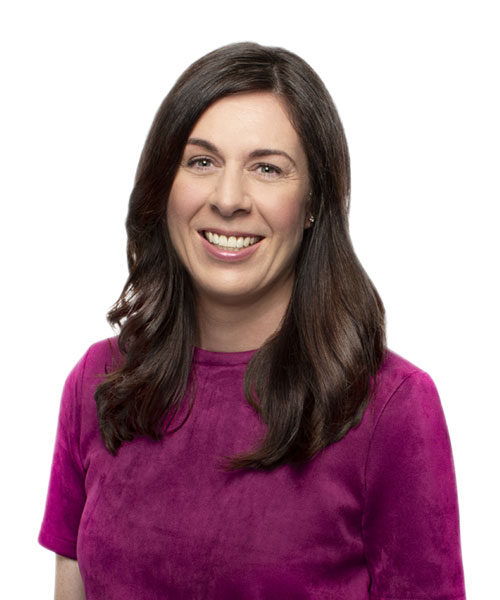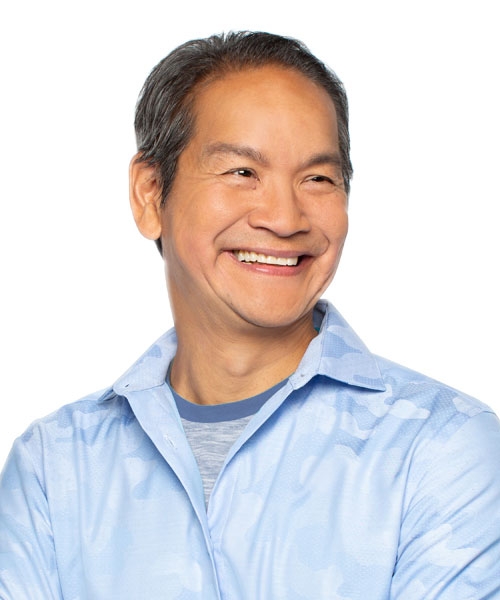 Kenneth J. Fyke Award
Supporting health services and policy research in order to promote the development of evidence-based Canadian practices and policies in blood transfusion, blood stem cell transplantation, and organ and tissue transplantation for the benefit of Canadian patients. Current competition application deadline: November 30, 2018
Sign up to hear from us when the next issue is released!