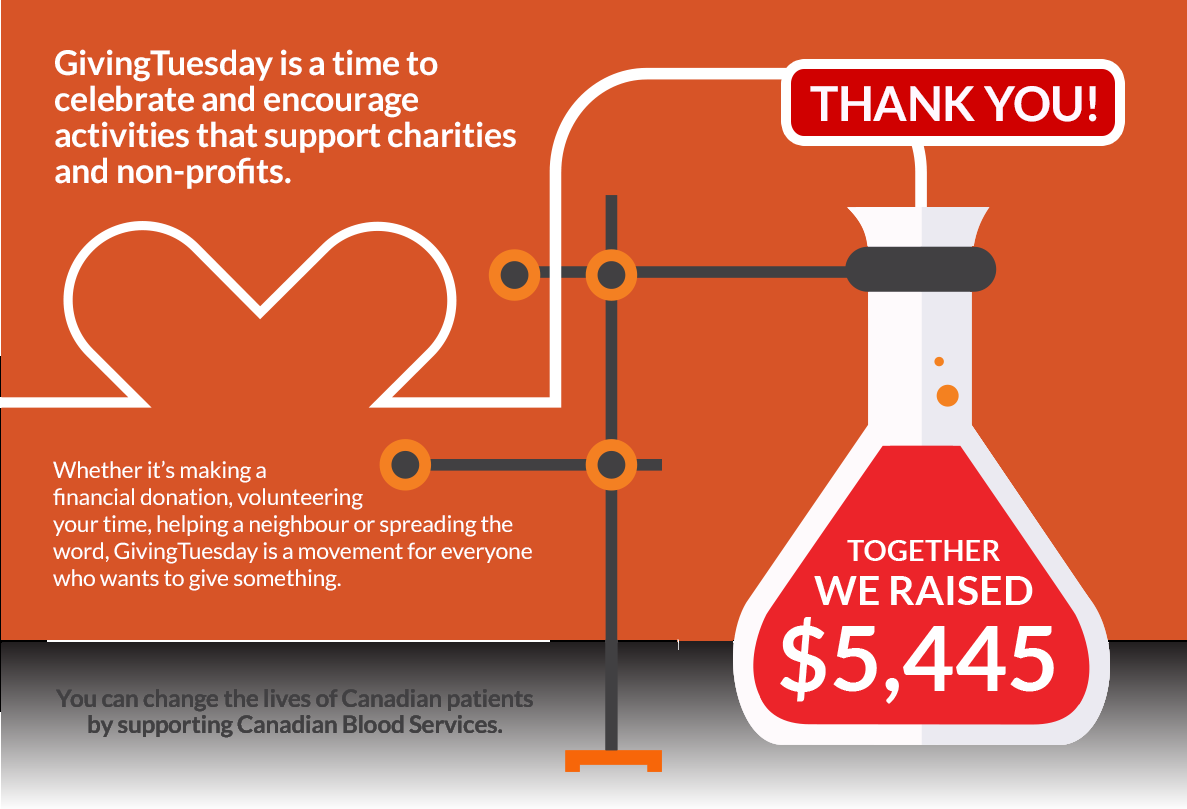 Why are we participating?
Amidst a season of much celebration, this day can be the most rewarding of all. Canadian Blood Services joined this global day dedicated to giving back, to offer Canadians the opportunity to give life and hope through financial support of innovation and research.


What is our Goal?
We have set a BIG goal of $25,000, and need YOUR support. Please consider making a financial donation to support research at Canadian Blood Services to improve and save more lives.
What is the Impact of your Gift?
Mackenzie and her family know first-hand the power of blood and stem cells. In 2013, at just 16 years old, Mackenzie was diagnosed with cancer. During her treatment she received 27 blood transfusions and a life-saving stem cell transplant. Thanks to the generosity of donors , Mackenzie is enjoying life with her family and friends. By fundraising to support blood and stem cell research at Canadian Blood Services, we are making sure other families like Mackenzie's family will find the right treatments for a second chance at life.
A big thank you to our partners Ricoh Canada and SAS Canada. Their employees support Canadian Blood Services through blood donations and financial gifts.