Dr. Graham Sher Chief Executive Officer
Dr. Graham Sher
Chief Executive Officer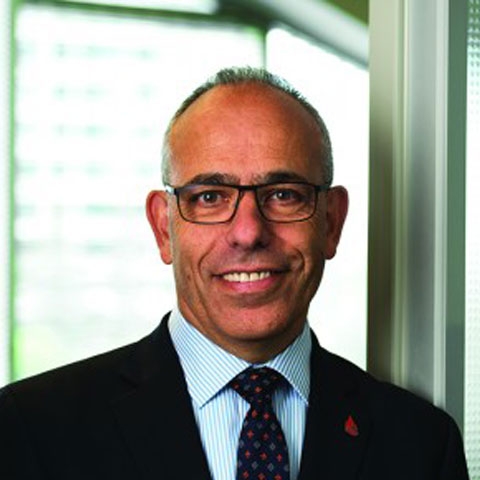 Graham is currently the Chief Executive Officer of Canadian Blood Services, the agency charged with managing Canada's national blood, plasma and stem cell programs in all provinces and territories across Canada, excluding Quebec. He has been with Canadian Blood Services since it began operations in September 1998, when he joined as its first Vice President Medical, Scientific & Clinical Management. He was appointed to the position of CEO in June 2001.
In this capacity, Graham continues to lead Canadian Blood Services through an extensive, multi-year Transformation journey. Under Graham's leadership, the early phases of this transformation were focused on a comprehensive service delivery model redesign aimed at ensuring safety, adequacy and efficiency of products and services, with a firm focus on innovation. More recently, the organization has renewed its strategy to become a trusted partner in health care delivery. Graham is leading Canadian Blood Services in its work to develop an integrated national system for organ and tissue donation and transplantation (OTDT), which is being undertaken in collaboration with the broad OTDT community.
Graham is a recognized expert in transfusion medicine and science, and is widely sought after as a speaker nationally and internationally. He sits on a number of blood system and health care related advisory bodies, and has provided consulting support to other countries in the transformation of their blood systems. Graham is a founding member and current Chair of the Alliance of Blood Operators and is the first international director on the Board of the AABB (formerly the American Association of Blood Banks). Beyond blood system governance, Graham has a passion for health system design and management, and is active in a number of areas of health system performance improvement.
Although serving exclusively in administrative roles since joining Canadian Blood Services, Graham is a hematologist by training, having acquired his medical and doctoral degrees at the University of Witwatersrand in Johannesburg, South Africa, and his specialty certification at the University of Toronto, Canada. He was formerly a physician and scientist on staff at the Toronto Hospital and on faculty at the University of Toronto.
He is happily married, has three sons, and is constantly struggling to find more time for his other passion in life: photography.